Pop-Up Exhibit: Reaching Out to Durham's Hungry
Posted on May 4, 2021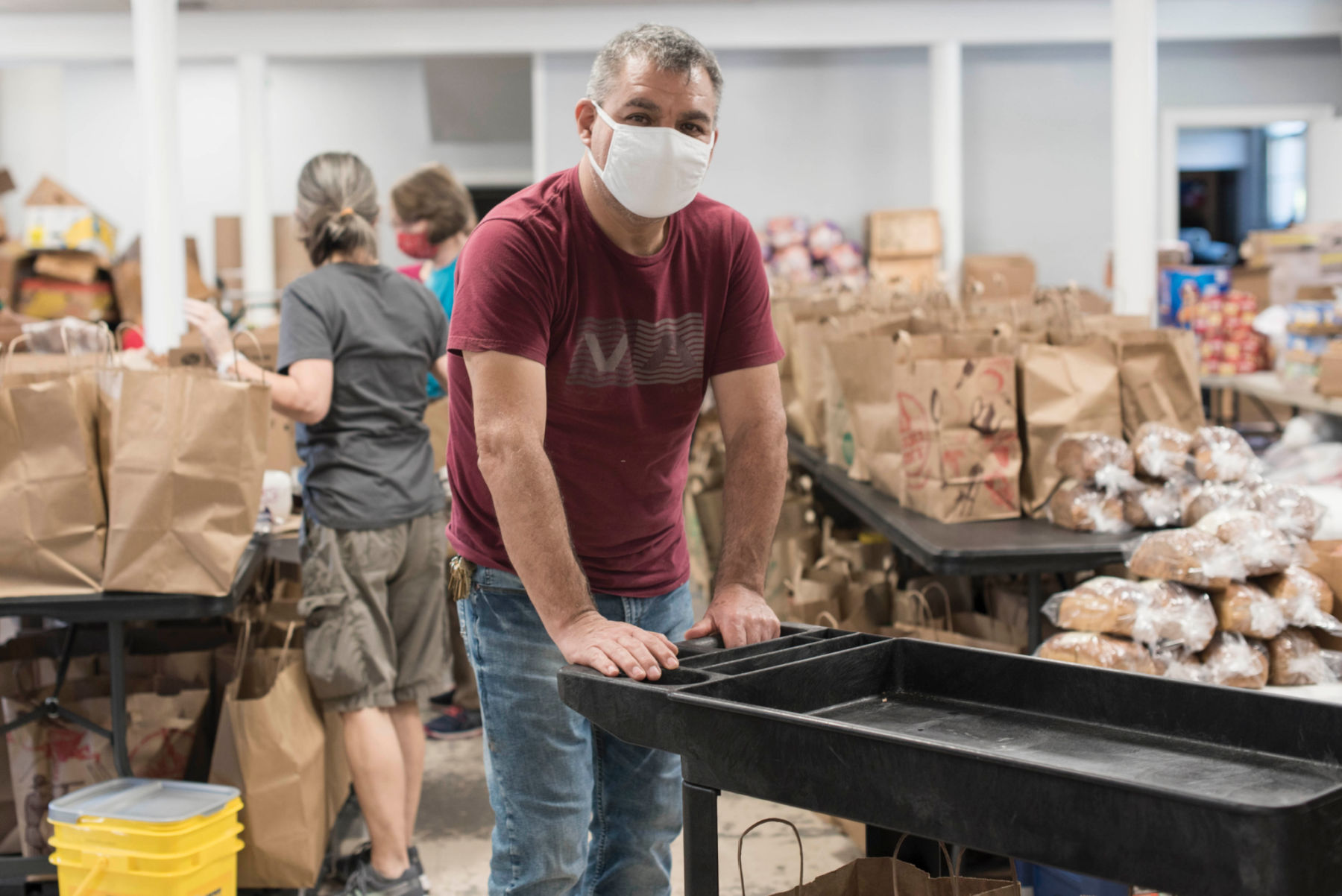 The Museum will host an outdoor exhibit of unique photographic portraits, Feeding Durham's Hungry, beginning May 21 and running through June. Stop by 500 W. Main St. May 21st from 5-8PM to check it out. The origin of these images is a story in itself.
Last summer, while volunteering to pack food for the Durham school lunch program, local photographer Rhonda Klevansky says she had hours to meditate on the difficulty facing members of our community to feed their families. She felt the need to draw attention to the food insecurity in our midst, which has existed before but has been exacerbated by the pandemic.
Instead of photographing the hungry, she decided to shine a light on the incredible work being done by ordinary people to get food to those who need it. She was fortunate to meet and photograph individuals who run food pantries, restaurant owners who provide free meals, bakers who give away bread, farmers, a cheese maker, people who deliver food boxes to the impoverished families, Duke students who take food to outpatients, and a young woman who is using the money she earns from dog walking to make healthy meals for the homeless. Everyday heroes. Extraordinary efforts.
A core exhibit of these inspiring photographs will be mounted on banners under the Museum's gazebo. Other banners will hang from fences at Bull McCabe's, Durham's Central Park and elsewhere around town. There will also be photographs in the windows of the Durham Arts Council and 21c Hotel.
Links on the banners will tell people how they, too, can support the tremendous efforts of our Durham neighbors.