Our Historic Timeline on Your Computer
Posted on February 5, 2022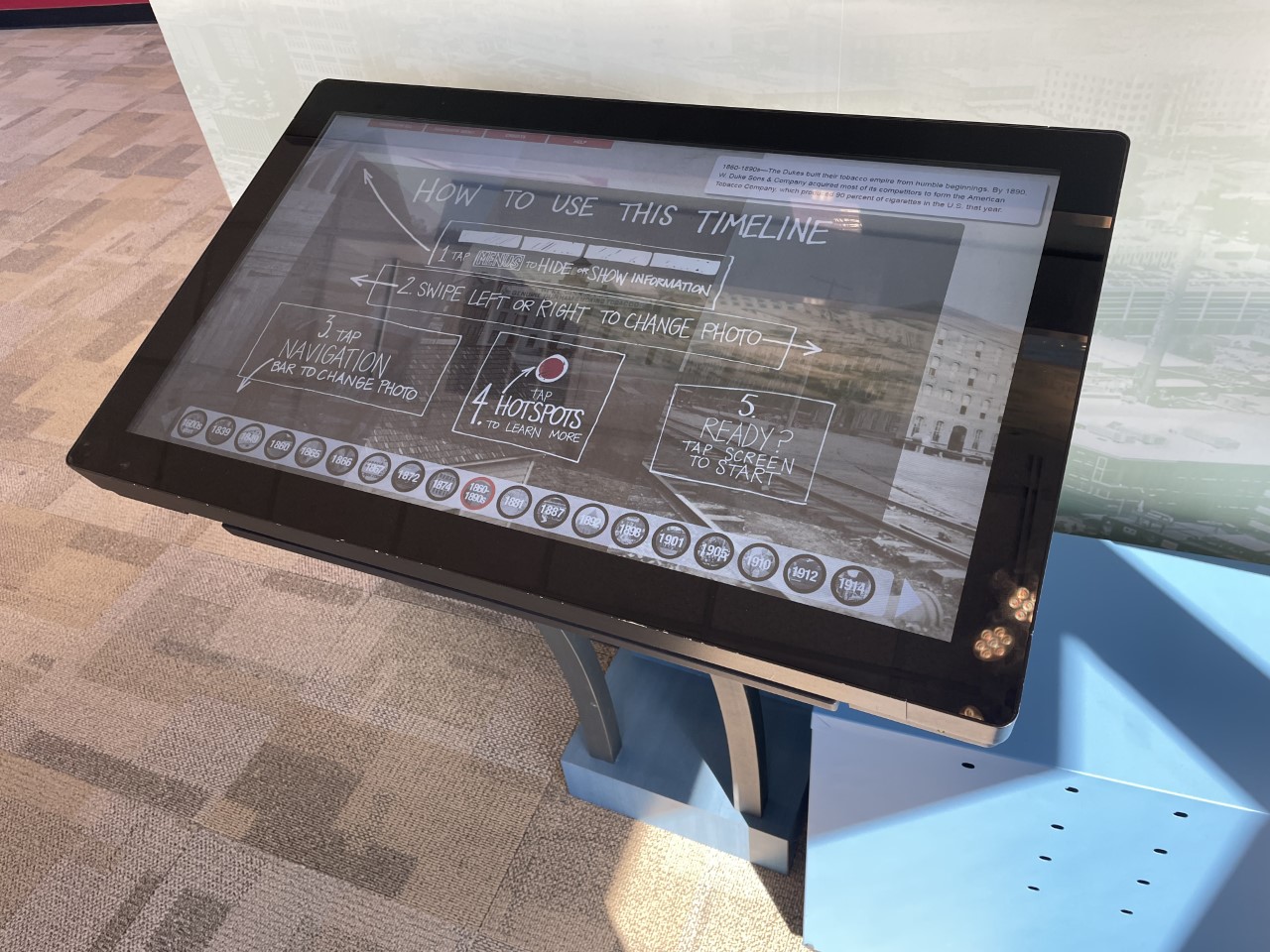 If you have not seen it yet, make sure to check out the Digitized Historic Timeline right on our website! Have you ever found yourself here at the Museum spending countless hours scrolling through the historic timeline? Well, good news: now you can do it from the comfort of your home.
This great addition to our website will take you from the 1600s into the present, looking at some of Durham's most defining moments. We received so much positive feedback when we installed the in-person timeline, that we wanted to make it accessible for everyone to enjoy outside of the Museum. We truly appreciate feedback from our supporters and it drives us to innovate even more!
A special thanks to Carol Thomson at FireStream Media for her great work in designing both the in-person and digital timelines.