MoDH Now Home to a Little Free Library
Posted on December 6, 2022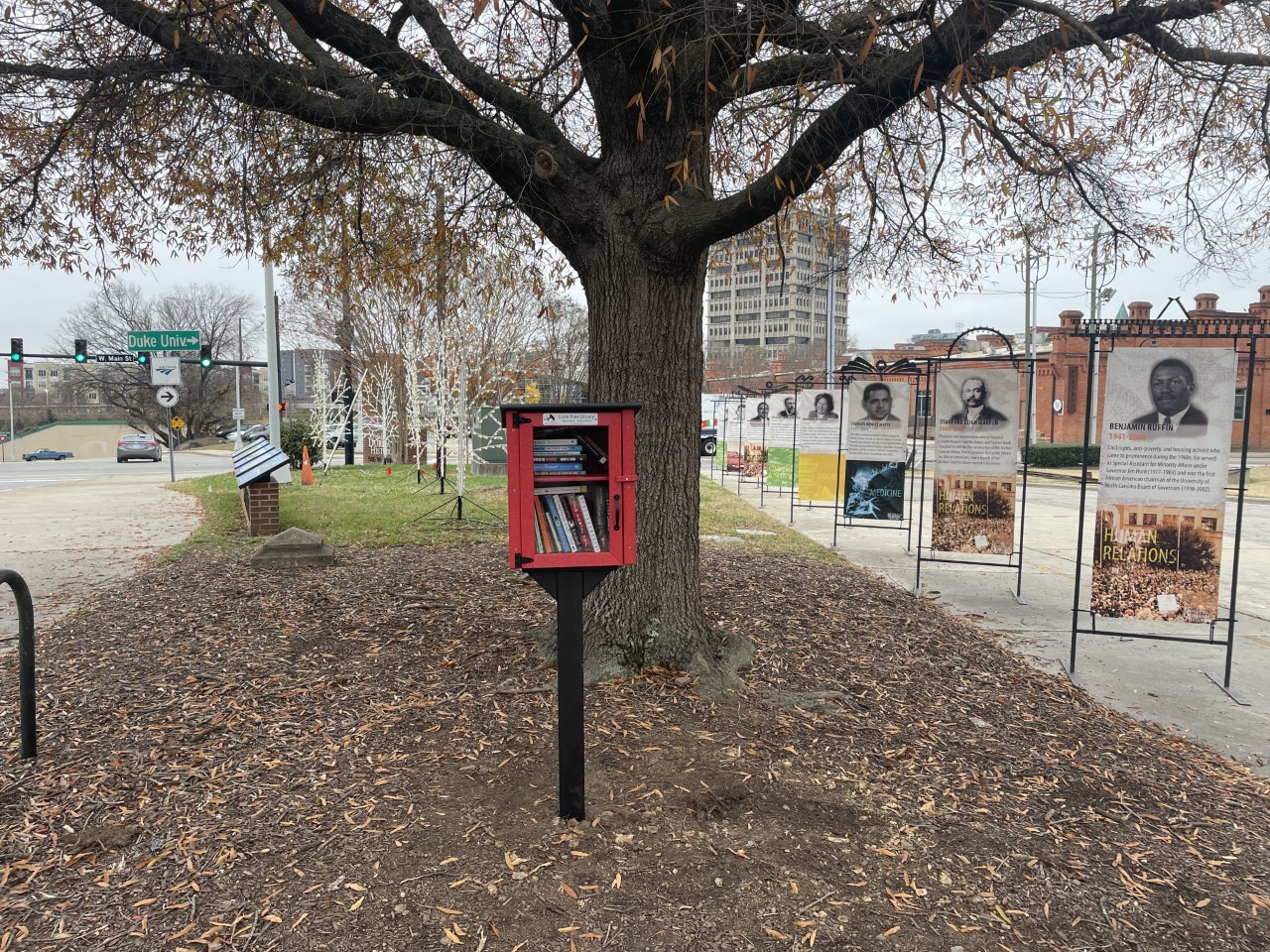 The Museum of Durham History now proudly hosts a Little Free Library. A great new addition to our facilities, this free and accessible resource is the perfect match for MoDH. If you have any old books that are taking up space on the shelf, you now know where to drop them off! 
A huge thanks to the Duke Rotaract Club for installing this project, especially MoDH Volunteer Amy Chou, the Vice President of the club. 
"I was very excited when our club decided to build a few Little Free Libraries. I thought it would be a great way to share the books I love with others and to receive a few books in return. While we had originally planned to establish the libraries on campus, we quickly concluded that all of us have access to more than enough books at Duke, and that we should expand into the Durham community. The two locations I proposed to collaborate with were the Museum of Durham History and the Church of Philadelphia. Having volunteered at the Museum of Durham History for the past few months, I thought that a library would be a great addition to the museum's purpose of education. Many of our club members also have historical books and children's books (from home) that we believe may be beneficial to those who visit the library and are in the process of shaping their worldview.
This project was very exciting because our previous social service events had been relatively transient: mostly one day service events that come and go. The library we have established is meant to stay for a long time, however, and we sincerely wish that people will enjoy the presence of the library and the book they select." -Amy Chou