MoDH Leads Digital Resources Workshop for Teachers
Posted on July 21, 2019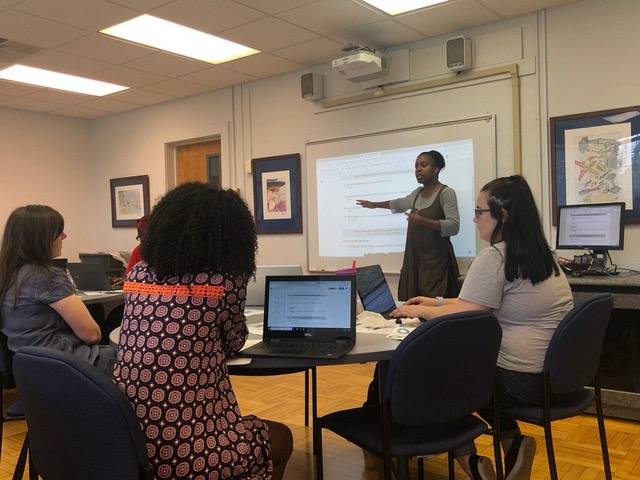 In July, the Museum partnered with Durham Public Schools to host its Digital Resources workshop for the third consecutive year. The workshop was led by the Museum's education program coordinator, Kemba N'Namdi, and saw the registration of over 50(!) DPS teachers which has led to the need for a second session this fall.
Educators learned about the museum's school program that focuses on our Durham Beginnings exhibit, digital resources that the staff uses for research, and had the opportunity to collaborate on lesson plans for their own classrooms.
The success and growth of these workshops have been made possible through the generous support of the Durham Merchants Association Charitable Foundation.