MoDH Earns Service Enterprise Certification
Posted on June 29, 2020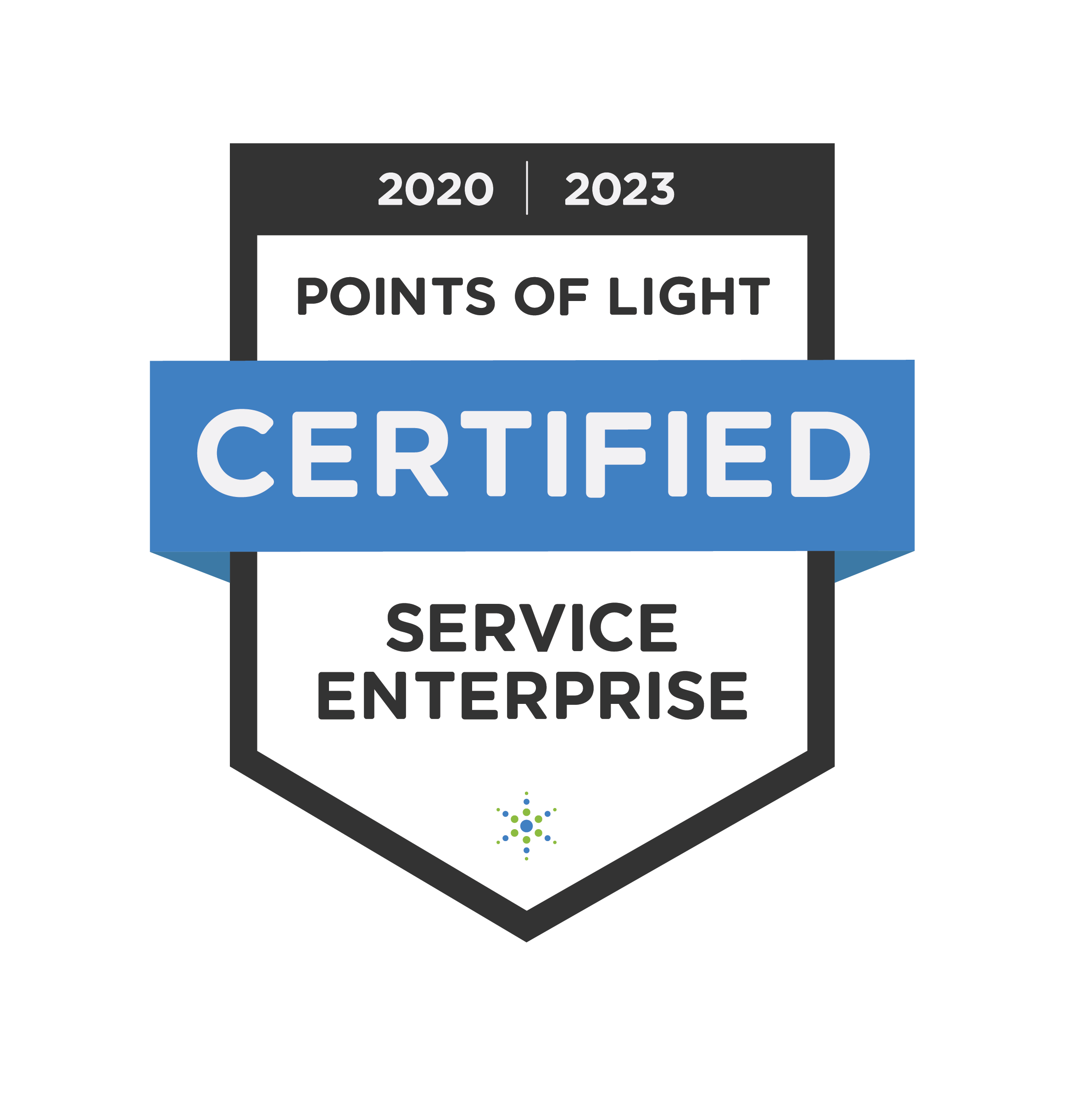 The Museum of Durham History is pleased to announce that it has been certified by Points of Light, the world's largest organization dedicated to volunteer service, as a Service Enterprise! A Service Enterprise is an organization that strategically engages volunteers to improve the performance of their organization and achieve its social mission. Service Enterprise certification indicates that the organization has the capability and management expertise to leverage the time and talent of volunteers to better meet its mission.
From facilitating and interpreting exhibits and programs for our visitors, to sharing their professional strengths and expertise – volunteers play an integral part in fulfilling the Museum of Durham History's mission to share Durham's stories.  "Since becoming part of the Service Enterprise program, we have seen a major increase in our volunteer program. Everything from recruiting techniques to personnel retention, our approach to volunteer coordination has become more strategic and efficient," describes Executive Director Patrick Mucklow the impact that participating in the Service Enterprise initiative has had on MoDH's volunteer program. "As the Museum has integrated the Service Enterprise model, we have seen full capacity for all weekday shifts, more weekend volunteers, and a consistent vision from inside the organization that has helped the volunteers with their tasks at hand," adds Grace Sweeney, a long-time volunteer and participant in the Service Enterprise program.
MoDH is proud of this achievement and would like to thank the staff, volunteers, and board members for their dedication, enthusiasm, and support on our journey to becoming a Service Enterprise.
Interested in getting involved with the Museum of Durham History? Explore available volunteer opportunities and submit your application today! To learn more about the Service Enterprise initiative, please contact the Triangle Nonprofit & Volunteer Leadership Center, the Service Enterprise Training Hub serving the greater Triangle area.