Meet Pioneer Robert Chapman
Posted on September 28, 2016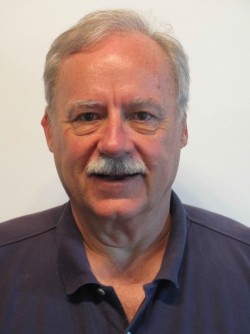 We continue our "Pioneer Spotlight" this month talking with a longtime supporter of the MoDH. Pioneers are donors who make multi-year pledges or donor-advised-funds that make multi-year grants. They support the MoDH in its early development and help us build a sustainable future. We would like for you to hear from some of our Pioneers who want share why they decided to be such an important part of the Museum of Durham History. "Pioneer" Robert Chapman is founder and managing director of Traditional Neighborhood Development Partners, LLC, of Durham, which develops walkable mixed-use neighborhoods, and is the founder of TND Capital Management, LLC, which acquires/redevelops downtown properties. His commitment to Durham led him to the MoDH, where he serves on the board of directors:
What do you love about the Museum of Durham History?
I love the fact that the Museum is about all the people who have made Durham such a friendly, interesting, and diverse place.  It is a museum without walls instead a collection of musty artifacts.
Why is it important to contribute to its future?
Because the Museum of Durham History is literally in the center of town at Five Points, it is likely to be one of the first places that newcomers visit.  It is important for us to support the museum because it sets a "Durham" tone for new residents, a tone based on how everyone's contributions have been important.
What's your favorite historical fact about Durham?
I've always been intrigued about Durham's role, starting in the 1930s, as a world focal point for efforts to scientifically explore extrasensory perception. *Click HERE to read Mr. Chapman's January 2015 article on ESP originally published in the News & Observer.
Donors who make multi-year pledges or foundations and donor-advised-funds that make multi-year grants starting in FY 15/16 will become part of a group called Pioneer donors that is permanently recognized. The following giving circles have been established within the Pioneer group. Stay tuned as we roll out information on this special group. Contact Katie Spencer, kspencer@modh.org 919-246-9993 to learn more.
Bull City— $50,000+ over three years
Durham Renowned the World Around— $30,000 — $49,999 over three years
City of Innovation— $15,000 — $29,999 over three years
Durham's Station—$7,500 — $14,999 over three years
A Roaring Old Place—$5,000 — $7,499 over three years