"Love Is On The Air" Listening Party- Feb.12
Posted on February 4, 2016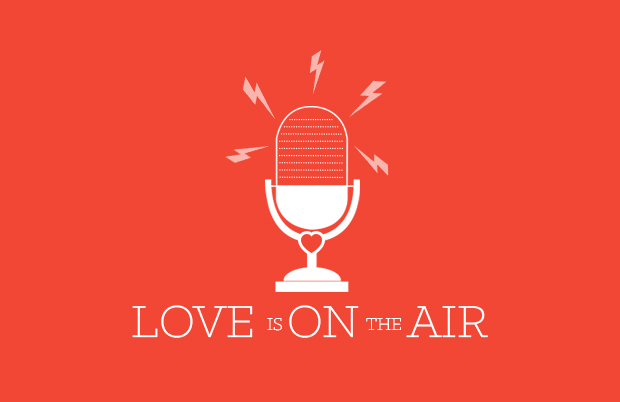 Kick off your Valentine's weekend on Friday, Feb. 12th, 6PM-8PM at Love Is On The Air, a listening party and cocktail hour showcasing stories of love (or "Love Notes") recorded in our Story Room. The stories were recorded in conjunction with Audio Under the Stars from Duke's Center for Documentary Studies.
Toast your sweetie (or meet one!) with a glass of bubbly and nibble on a chocolate drizzled strawberry as you listen to the vignettes played periodically throughout the evening. We have love stories of all stripes: seniors, LGBT, folks who met on a city bus, and even a couple who showed up just hours before their own wedding, to name a few.
Enter the "Romance Raffle" for a chance to win one of the exciting prizes to share with that special someone:
And more, including a FREE raffle just for showing up!
Enter as many times as you like to increase your chances of winning for $10 per ticket OR 3 for $25! While you listen, leave your own story of love on our Valentine Wall and see it featured on our website all month long. It is the perfect way to start the romantic weekend, and listen as other Durhamites' "Love Notes" come to life.