Louis Austin and the Carolina Times Opening Recap
Posted on January 7, 2019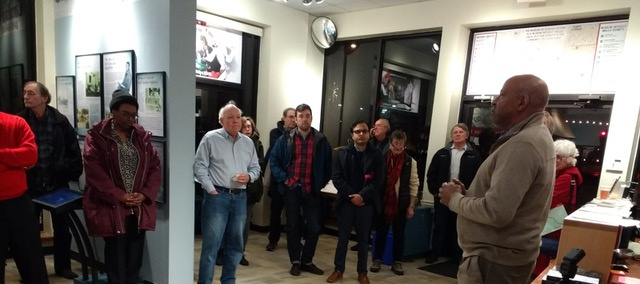 On Dec. 14, 2018, we had a wonderful evening celebrating the opening of our Louis Austin and the Carolina Times exhibit. Author and lead curator Dr. Jerry Gershenhorn of NCCU gave remarks about the life of Louis Austin. Current editor of the Carolina Times, Kenneth Edmonds, reflected on the legacy of his grandfather, Louis Austin.
Stay tuned for more information on upcoming Louis Austin the Carolina Times programming in February as we celebrate Black History Month!
Be sure to check out our Facebook album as we continue to upload photos from the event!