Latino Influence on Durham Dining
Posted on June 2, 2022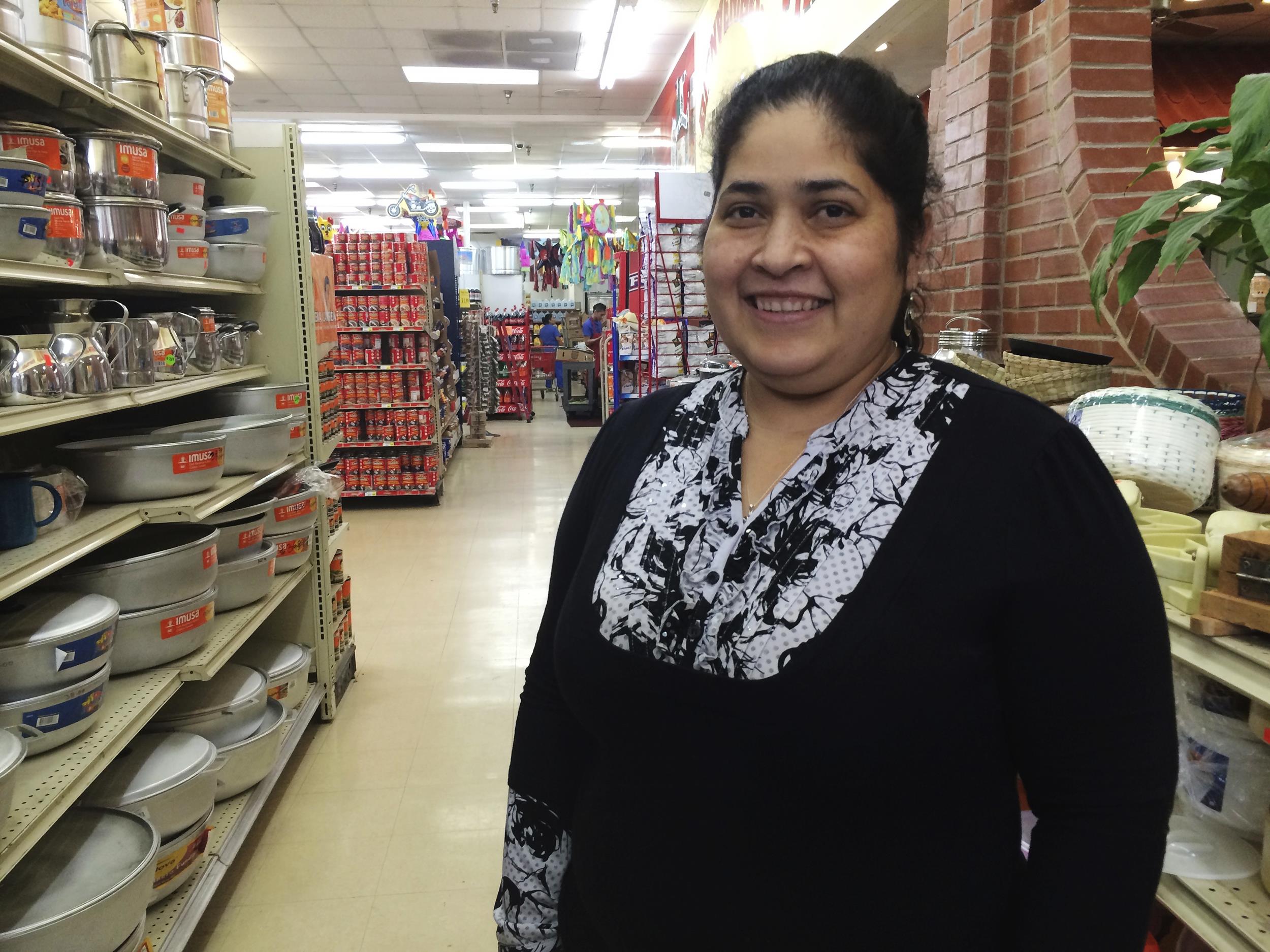 In the mid-1990s, Durham's Latino population was about 2,000 people; today nearly 40,000 Durham residents are Latino. That growth has changed Durham economically, culturally, and socially. There are dozens of Hispanic restaurants, groceries, bakeries, and food trucks serving diverse Durham customers. Latinos in Durham come from many places in Central and South America and bring a variety of food traditions to their new home.
In 1990, the official restaurant guide of the Durham Convention and Visitors Bureau (now Discover Durham) only listed four Mexican restaurants: Tijuana Fats, Papagayo, Jacaranda's, and El Rodeo, all highly Americanized. With the more recent growth of Durham's Latino community, many regional "firsts" have opened. Authentic Mexican taquerias became popular as the Latino population grew. In 2001 Rosalie Flores (pictured above in La Superior, Courtesy of NBC News), who immigrated from Mexico, opened the Super Taqueria restaurant. Flores said that nobody would rent property to her so she secured a loan from the Mechanics and Farmers Bank, a Black-owned bank, and built the restaurant herself. Her food attracted the Latino diners and just four years later, Flores expanded her business into a large supermarket, La Superior.
In 2015, Rony Ordoñez opened what was possibly the state's first Guatemalan restaurant, El Chapin, located on Durham-Chapel Hill Boulevard. Ordoñez, who grew up and farmed in Juapa, Guatemala, first managed the Mediterranean Café in Chapel Hill before his employer encouraged him to open his own restaurant. Some of El Chapin's most recommended dishes include the tamales and chicken stew made with a secret family recipe. Ordoñez also makes fresh chirmol, a Guatemalan salsa that uses mint rather than cilantro. Other regional firsts include La Cacerola, a Honduran restaurant on Guess Road; El Cuscalteco serving El Salvadorian dishes which opened on Garrett Road; on University Drive, Mi Peru which, serves Peruvian charcoal chicken; and Chamas Churrascaria, a Brazilian steakhouse that was located in Brightleaf Square and was in operation from 2005-2015.
Fast forward to the present and Durham has a diverse offering of Latin American restaurants and eateries in neighborhoods throughout the city, including Copa, the next destination in our Dining Series.  Owners Roberto Copa Matos and Elizabeth Turnbull wanted to bring traditional Cuban fare to diners using the same ingredients and methods as ancient cultures.  From this, the "Lost Dishes of Cuba" dinner series was born and Roberto has sought to recreate many historic Cuban dishes passed down through the generations.  As Chef Matos says, " Mise en place begins in the soil", and Copa believes in a true farm-to-table approach with the use of locally sourced ingredients and inspiration.  We are thrilled to partner with Copa for an evening of unique Cuban cuisine and look forward to seeing you on July 19!