Keeping connected to Durham history through Covid-19
Posted on May 8, 2020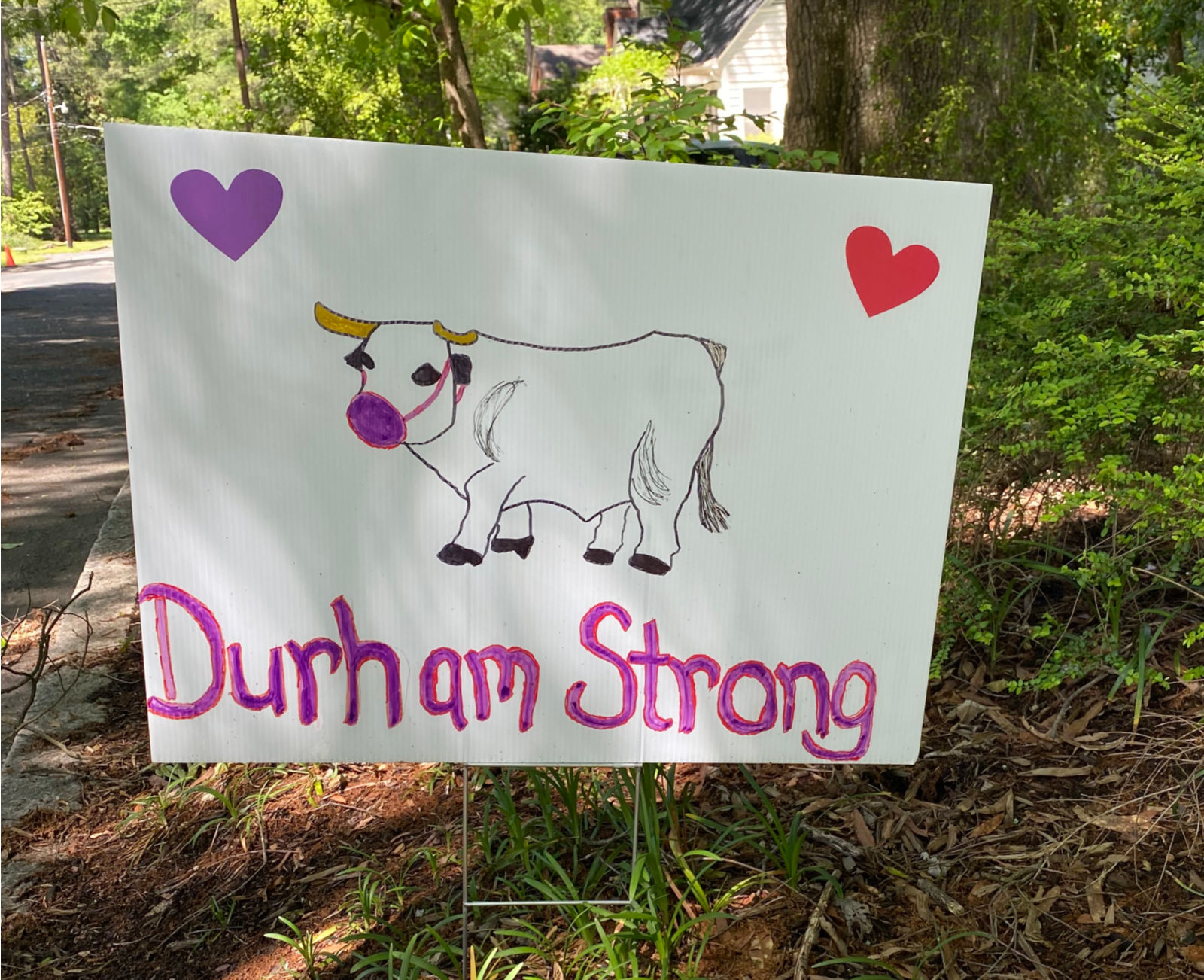 Since the Museum of Durham History closed its physical doors in March to help stop the spread of Covid-19, we have been working hard to stay connected to our community and to engage with them virtually. Here are some of the ways we have worked with our partners and shared resources online:
Due to canceled spring programming, the Museum partnered with Preservation Durham and street historian John Schelp to present a live webinar series "Postcards from Durham." Schelp used his personal collection of vintage postcards of Durham to connect historic buildings, institutions, and people to Durham's evolving story in industry, social justice, education, economics and cultural heritage. You can check out the three-part series on our YouTube
Although the Museum temporarily closed our doors, we want to ensure that our audience still has access to our resources. We recently digitized our current exhibit, A Creative Protest: MLK Comes to Durham, and also have a number of our previous exhibits available for exploring.
We also developed a few digital scavenger hunts to help our community explore resources that the Museum utilizes for research. We kicked things off by exploring changes to Durham's landscape with Open Durham, then we browsed historic yearbooks through DigitalNC, we enjoyed a postcard collection and online Civil Rights exhibit from the North Carolina Collection, and explored the digitized broadside collection from Duke University's Rubenstein Library.
Digital resources such as exhibits, webinars, archives, etc. have helped us inform and engage our community with increased accessibility from their own homes. By continuing to share these resources, the Museum hopes to encourage everyone to participate in sharing and creating Durham's history. Stay tuned for even more educational tools!