J is for Jazz opens with live performances to kick off Art of Cool Fest
Posted on April 25, 2017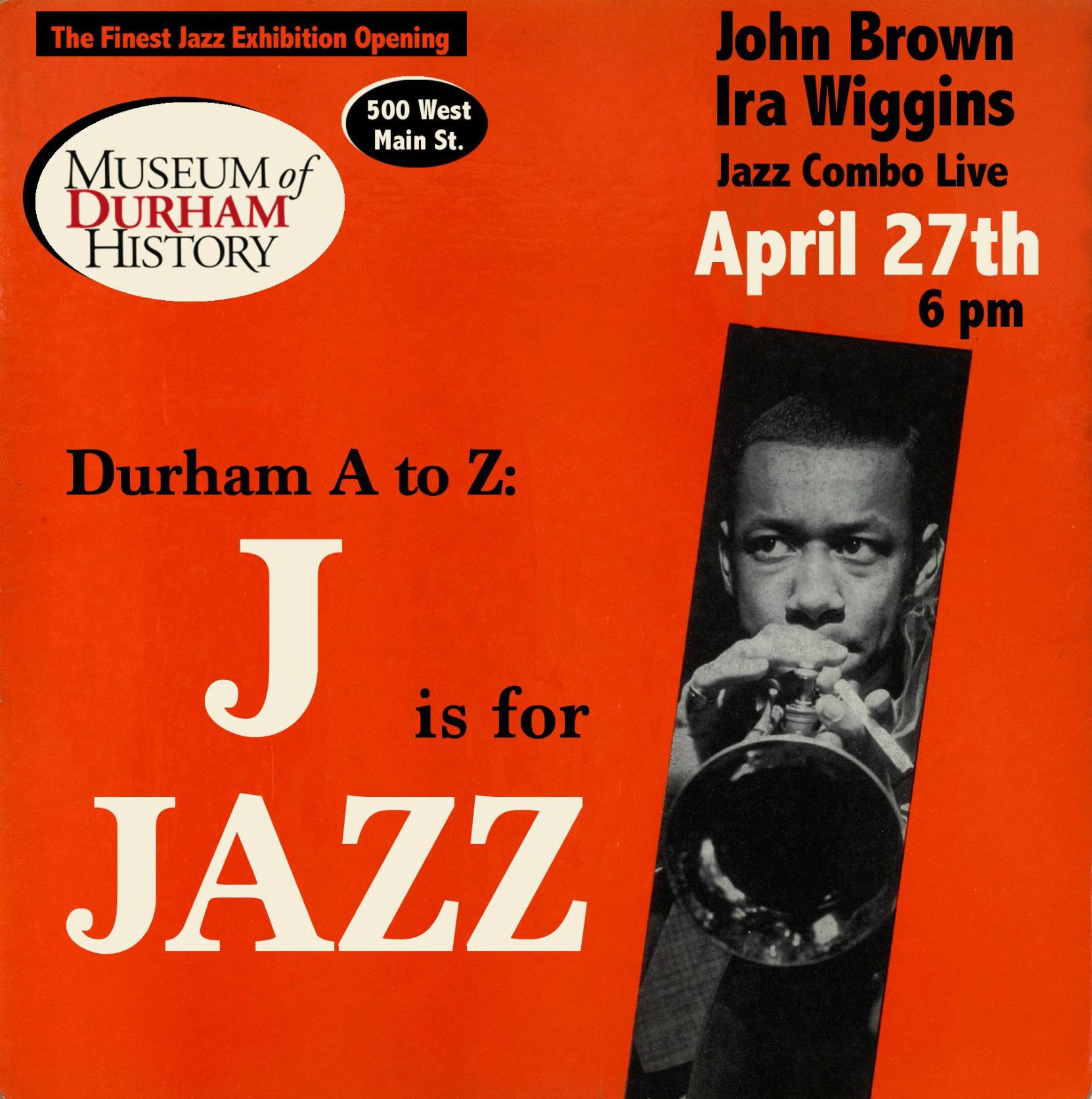 Join us on Thursday, April 27, from 6PM-8PM, as the Museum of Durham History, in coordination with the Art of Cool Project, kicks off the Art of Cool Festival weekend with an event celebrating a new exhibit that tells Durham's jazz story.
You are invited to attend the FREE party for Durham A-Z: J is for Jazz at the MoDH (500 West Main St). Enjoy food, beverages, and live performances by two luminaries in the jazz world and their ensembles: Grammy-nominated bassist and Director of the Duke University Jazz Program John V. Brown, and North Carolina Central University's Director of Jazz Studies, saxophonist Dr. Ira Wiggins.
J is for Jazz is the tenth installment in our Durham A-Z series exhibit. Showcasing both visiting and emerging talent, the exhibit underscores Durham's position in the jazz world by exploring a piece of the rich history of the Bull City jazz scene. Beginning in the 1970's, local jazz studies programs at North Carolina Central University and Duke University, coupled with an enthusiastic community, provided students with performance opportunities and experience both in and out of the classroom. The alliance between universities and the music community has created an enduring legacy of jazz in Durham. This event will be held outside under the gazebo, rain or shine.
Presented by:

Additional Support:
Michael Hershfield and Susan Rosenthal
Nnenna Freelon Chimusic Company Inc.