It's Field Trip Season at MoDH!
Posted on April 28, 2023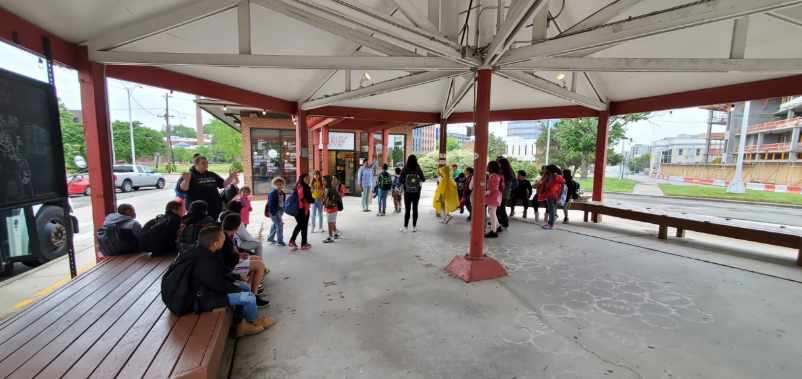 This past week, we welcomed school visits from both Carrington Middle School and Glenn Elementary School. Thankfully, the rain held off, so the roughly 200 students who visited enjoyed plenty of sidewalk chalk, history talks about brick buildings in Durham, and making their own commemorative bricks! A huge thanks to longtime collaborator Amanda McCall of Carrington Middle and Paula Januzzi-Godfrey of Glenn Elementary for organizing these tours, as well as County Commission Chair Brenda Howerton and County Commissioner Nida Allam for chaperoning.
---
If you are looking for an end-of-year field trip, it is not too late to schedule one. Need to set up a summer field trip for your camp or group? Reach out to us: info@modh.org or 919.246.9993