History Advisory Committee Convened
Posted on April 17, 2018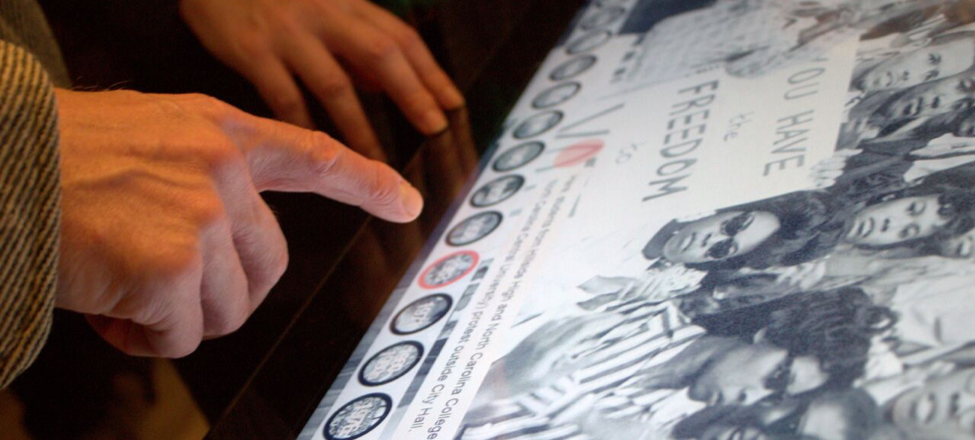 In early March, the museum reconvened its History Advisory Committee in order to receive feedback on its upcoming exhibits, programming, and events. This group of local historians has assisted the museum in developing content, identifying resources, and thinking creatively about how to present material to our audiences.
During this meeting, MoDH staff presented its calendar of exhibits planned through early 2020. This list includes exhibits on World War I, Louis E. Austin and The Carolina Times, and Durham's Latino Community. The museum will also have exhibits and programming to commemorate Durham's sesquicentennial in 2019.
The History Advisory Committee also helped staff brainstorm updates for the museum's touchscreen timeline, found in the Explore Durham through Time exhibit space. These updates will provide a more comprehensive look at Durham's history.
Check out our EVENTS page for information on upcoming events and exhibit openings!