HBCU Virtual Sports Panel Discussion
Posted on January 11, 2022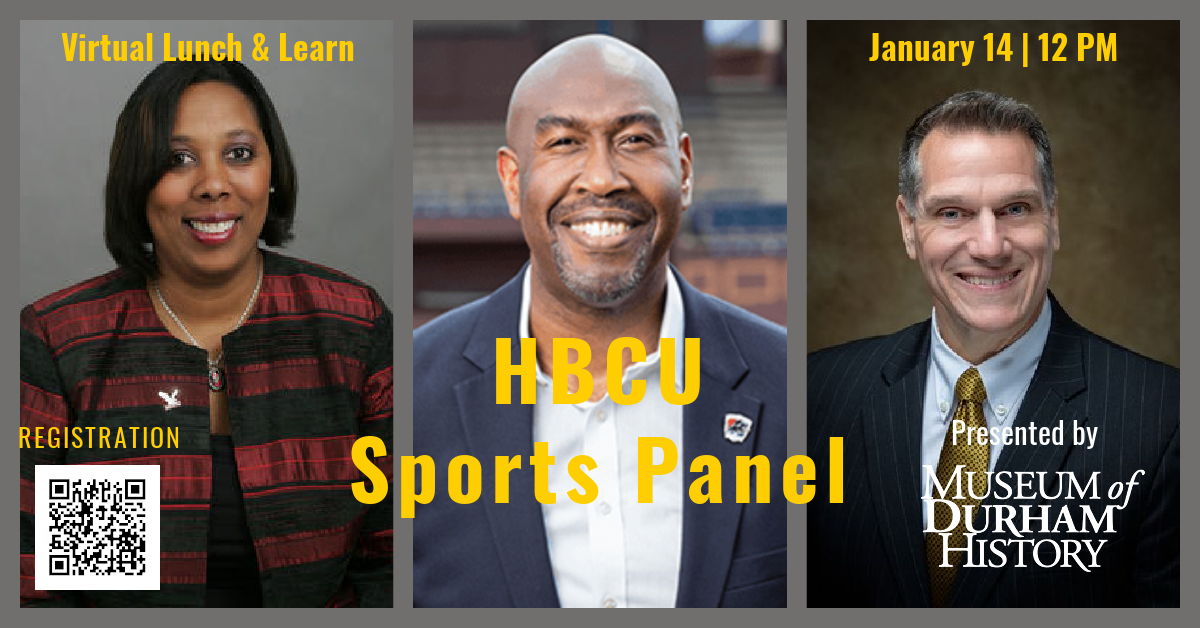 The Museum of Durham History and the Durham Sports Commission are partnering to host an online event on Friday, January 14th at 12PM for a virtual discussion on the experience of athletes at local Historically Black Colleges and Universities.
Panel moderator Marcus Manning (Executive Director, Durham Sports Commission) will be joined by athletic directors Dr. Ingrid Wicker McCree (NCCU) and Earl Hilton III (NC A&T), as well as NC A&T Head Football Coach Sam Washington.
The group will discuss such topics as the NCCU and NC A&T student athlete experience, the uniqueness of this particular rivalry and its impact on their respective communities, and the multigenerational appeal of the rivalry. They will field questions from the online audience via Zoom's chat function, moderated by Museum staff. The public is also encouraged to submit questions ahead of time through the Museum's Facebook, Twitter, and Instagram accounts, or emailing questions to: info@modh.org.
Register for the virtual event HERE!
This event is made possible by presenting sponsor Carla D. Johnson as part of the ongoing programming for the Museum's exhibit More Than Just a Game: The NCCU vs. NC A&T Football Rivalry.
Additional support by Durham Arts Council and NC Arts Council.