Happy Father's Day from the MoDH
Posted on June 16, 2023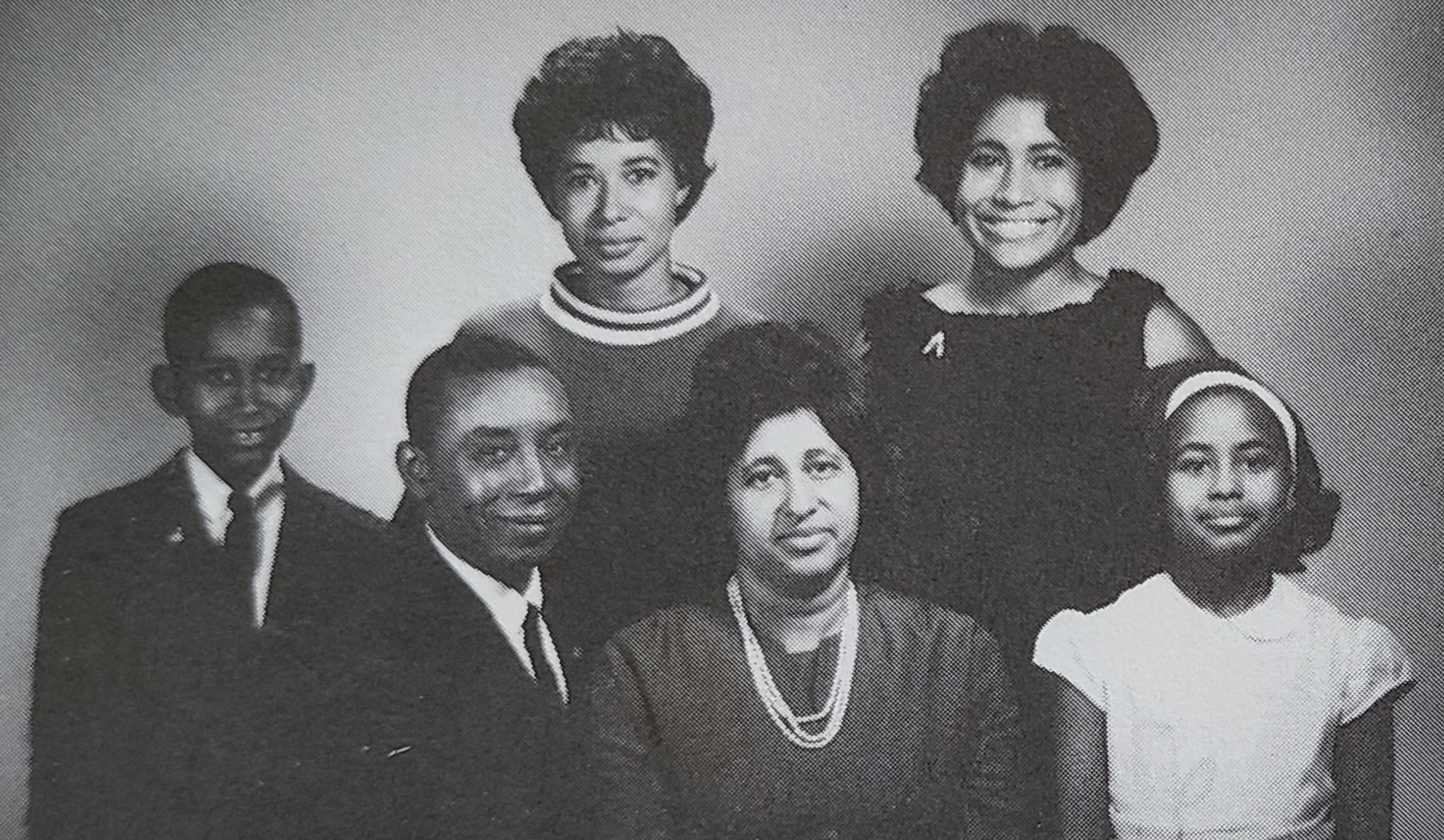 The Museum of Durham History wants to wish all the dads out there a very Happy Father's Day. We are dedicated to sharing the stories of extraordinary fathers from diverse backgrounds, eras, and walks of life. Right now, a remarkable father figure is currently featured at the MoDH, Floyd B. McKissick Sr. To honor his legacy, below are some memories shared within the  L is for Legacy portion of the exhibit from Dr. Charmaine McKissick-Melton, Floyd McKissick Jr., and Floyd McKissick, III.
The Museum is proud to honor and celebrate the timeless legacy of fathers throughout history. We invite visitors from near and far to join in commemorating the invaluable contributions of fathers and father figures in shaping our societies and nurturing future generations.
---
"…anyone came to see Joycelyn or Andree, they had to get past Floyd [Jr.] and me because they had to become a member of the NAACP, and we had the membership cards waiting right there for them, and could pay on the spot. At the time, I believe that youth membership was only one dollar. So like, if you didn't have a dollar, then you don't need to be talking to our sister anyway!" –Dr. Charmaine McKissick-Melton
---
"…being in and out of a court room constantly, there's always gonna be someone who knew him or knew of him or that he impacted in some way. I've been before judges who [he] taught, you know, in law school when they were coming through law school or folks he interacted with, you know, for decades. So yeah, I feel [his legacy] too." –Floyd McKissick, III
---
Floyd and Evelyn McKissick escort their daughter, Andree, and neighbor, Henry Vickers, into Carr Junior High School, 1958. Andree and Henry were the first students to integrate the school.
"I think he would have been intrigued by the Black Panther [movie]. I mean, he would have liked the idea that, you know, it was set over in Africa, you know, that type of thing. And would appreciate the fact that there were symbols that were attached, that were positive. You know [symbols] African American children as well as adults could identify with. And he would see that as a positive development." –Floyd McKissick Jr.
---
All images courtesy of the McKissick Family Archives. All quotes from interviews conducted with the Museum of Durham History.