"From Tobacco Market to Innovation Hub: Durham's Central Park Neighborhood" opening April 16
Posted on April 14, 2021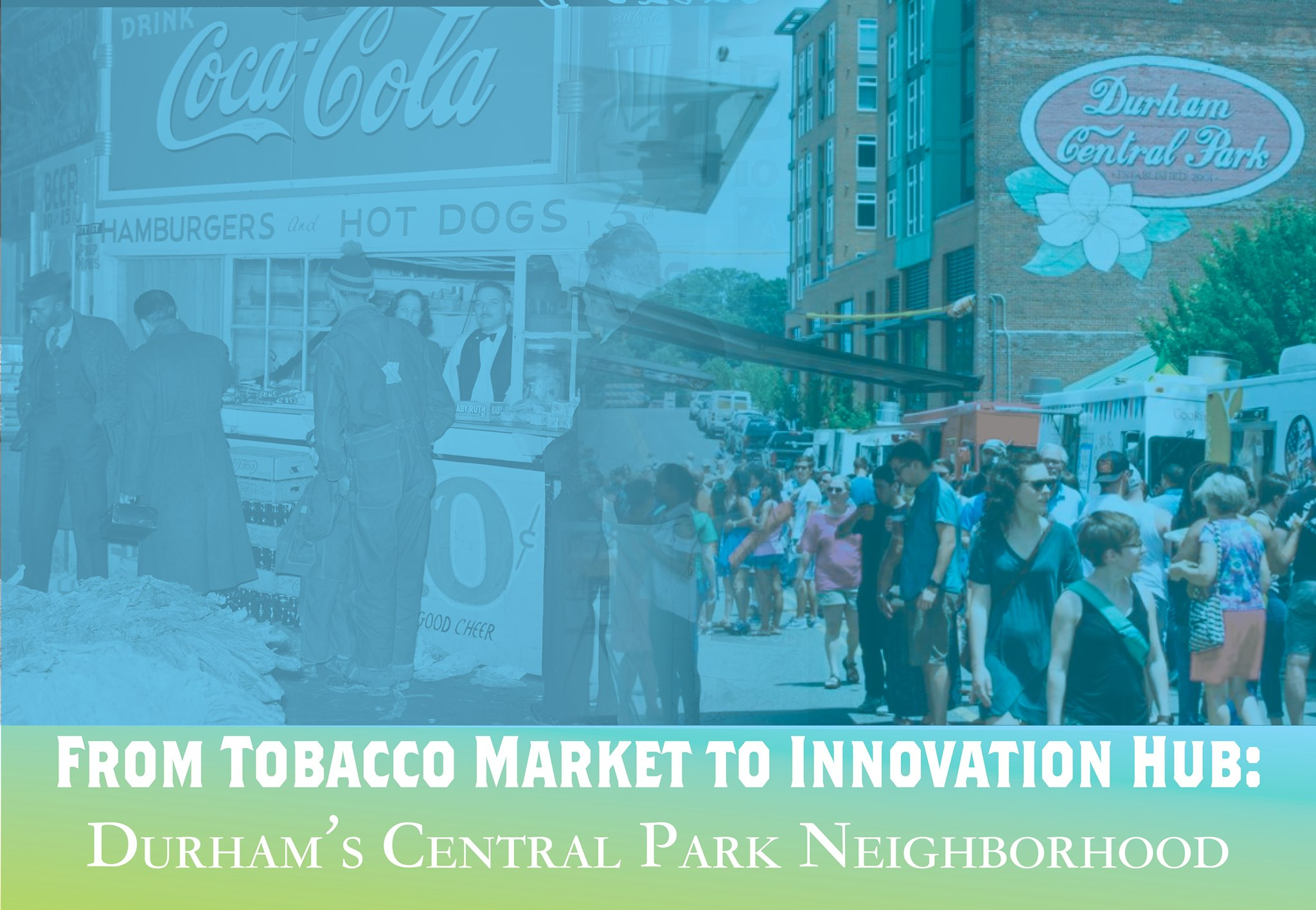 New exhibit to focus on evolution of the city's Central Park neighborhood
The Museum of Durham History will open its doors for the first time since the start of the pandemic on Friday, April 16. As part of the opening, the museum is unveiling a new exhibit called From Tobacco Market to Innovation Hub: Durham's Central Park Neighborhood. Friday will be a day-long celebration of the re-opening, complete with special giveaways, that continues all day Saturday. Join us on Zoom Friday at 6PM for live music by jazz saxophonist Shaquim Muldrow and guest speakers!
The new exhibit focuses on the emerging Central Park Neighborhood, and walks the viewer through the history of the area, from rural farmland to innovation district. Once a center of the city's tobacco industry and still home to original Durham Bulls ballpark, the Central Park neighborhood has evolved into a thriving mix of retail, residences, and entertainment. The exhibit examines the implications of these changes through the eyes of those who have lived and worked there.
Reservations required
To help ensure the health and safety of everyone involved, please make a reservation online to visit the museum. The number of visitors inside the museum at one time will be limited and there will be other health measures put in place, including: requiring masks to enter the museum as outlined in Executive Order 163, hand sanitizer being made available, protective barriers where appropriate, and an increased frequency of cleaning high touch public areas and restrooms.
Starting that Friday, the Museum will be open Fridays and Saturdays from 10:00AM-5:00PM. The Museum will continue to monitor the number of Covid-19 cases and local guidelines and will adjust the operating hours appropriately. If you have any questions, please email info@modh.org or call 919-246-9993.