"Finding Each Other" opens to warm welcome on Third Friday
Posted on September 20, 2016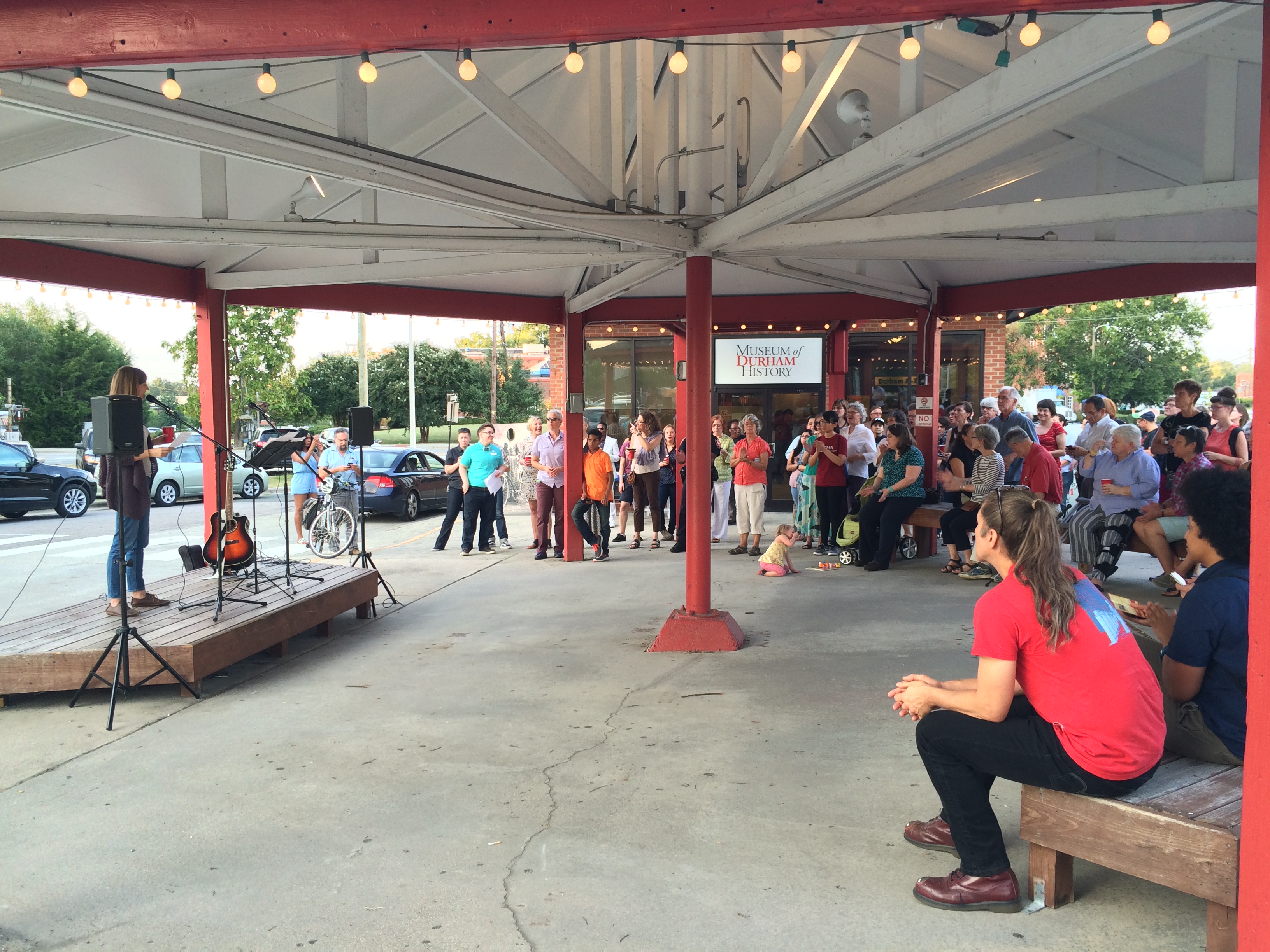 We had a wonderful turnout on Third Friday for the opening of Finding Each Other in History: Stories from LGBTQ+ Durham. We'd like to thank all of you who came by to support the exhibit, which was six years(!) in the making by curator Luke Hirst. Congratulations, Luke!
The music of Makin' Ends Meet kept folks entertained outside as they sipped Bull City Ciderworks' Off Main Cider under the gazebo. Everyone enjoyed the mild weather as people rotated through the museum and patiently waited their turn to see the exhibit. Once inside they had a chance to meet Luke and learn more about what went into creating Finding Each Other, and peck at the delicious spread of hors d'oeuvres provided by NOSH. Luke and MoDH Executive Director Katie Spencer were joined on stage by Lynn Richardson of the North Carolina Collection at Durham County Library to deliver remarks and celebrate this collaboration. For some photos of the event, check out our photo album. Add yours if you were there!
Visitors are encouraged to return (now that it's a little quieter) to put in earbuds and listen to the oral histories which accompany each artifact.
Thanks again to the businesses and organizations who made this exhibit possible: Posh the Salon, Accent Hardwood Flooring, Jewelsmith, Other End of the Leash, 501 Realty, The Scrap Exchange, Durham Library Foundation, City of Durham, NOSH,  Bull City Ciderworks, Laura Ritchie, and Sherry Kinlaw & Sue Jarrell.