Time travel with Extra Terrestrial Projects
Posted on April 7, 2016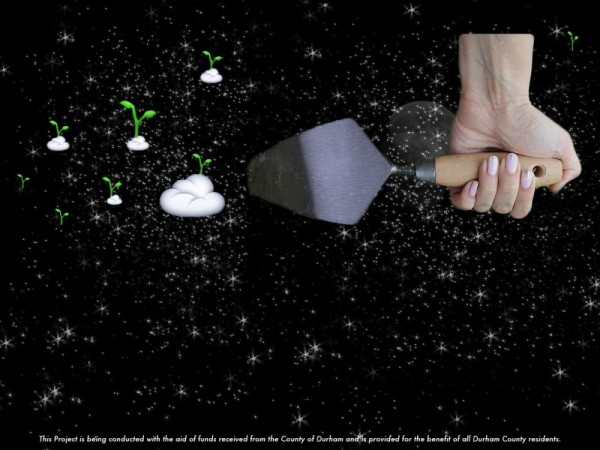 Time travel across the Durham landscape with Extra Terrestrial Projects. Learn about the historic flora and fauna of Durham County's Triassic Basin and meet plants that are well adapted to Durham's post-wild future. We'll use a few tools to explore the invisible landscape around us – turning environmental data into light and sound. This Pop-Up Exhibit will land at the MoDH at 1pm, and spend all afternoon here on April  23.
1-2 pm Picnic and Time Travel (Bring Your Own Picnic)
2-4 pm Extra Terrestrial Plant and Environment workshops
Purchase seeds and plants native to Durham county to create your own Extra Terrestrial Garden. On sale: venus flytraps, rattlesnake master, indigo, and more. Plants: $1 – $20
---
In conjunction with the planting of Prairie Island: Join us beforehand just a few blocks away at the corner of Blackwell Street and Morehead Avenue to plant Prairie Island from 10am-1pm.
www.extraterrestrialprojects.org
Extra Terrestrial Projects is a 501c3 not-for-profit dedicated to ecological time travel. We find new ways to explore, understand, and protect the world around us.
Due to insurance restrictions, this Extra Terrestrial Projects Event is for persons 18 years of age and above.