Durham: A Self-Portrait 150 Premiere Recep
Posted on November 21, 2019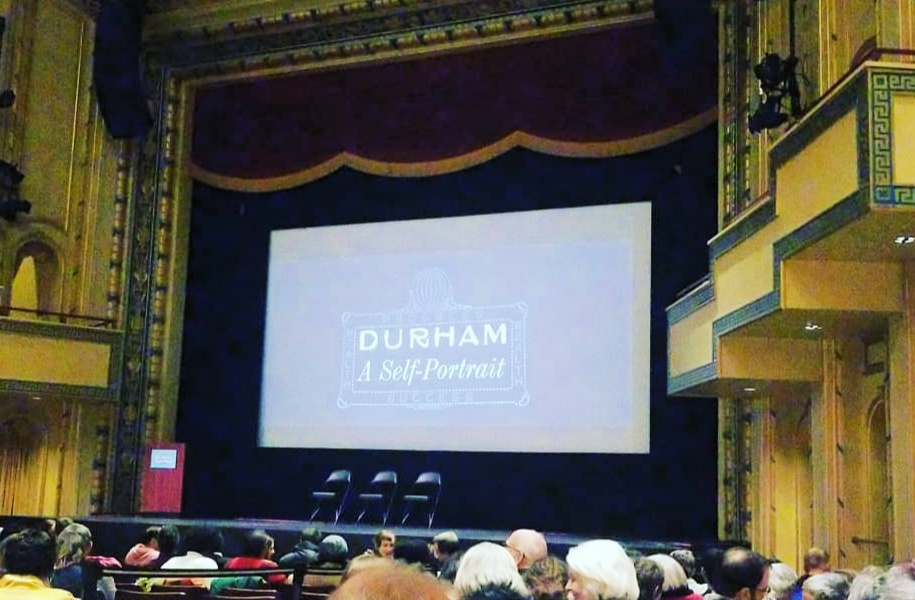 On Saturday, November 16th, the Museum joined Dr. Steve Channing of Video Dialog Inc. to present the first screening of Durham: A Self-Portrait 150 at the Carolina Theatre as part of programming for Durham 150. Nearly 700 were in attendance of the premiere and enjoyed remarks from the Museum's Executive Director Patrick Mucklow, former Mayor Bill Bell, and the Dr. Channing who produced the film.
The first Self-Portrait premiered in 2007 and documented Durham's early history, noting the influence of tobacco, textiles and Black Wall Street as well as the civil rights struggle, epitomized in the 1944  "secret game" between basketball teams from Duke and NCCU.
"But look around," said Channing. "In just over a decade Durham has changed dramatically. Instead of a deserted downtown, we've got high-rise development and lively nightlife. Established neighborhoods have become hot real estate. We have tremendous growth, but we're now contending with problems like gentrification, and inequities have deepened. It seemed time to update our look at Durham."
"This film couldn't be more timely," said Patrick Mucklow, executive director of the Museum of Durham History. "Durham is wrapping up its 150th anniversary commemoration, and we need a snapshot of what our city is like in 2019.  In Self-Portrait 150, we hear a number of diverse, passionate voices talking about the challenges and the potential inherent in change. The Museum is glad to be part of that conversation."
DVDs of the updated version will go on sale soon! Stay tuned for more info!