Durden History Grove Commemoration
Posted on October 6, 2021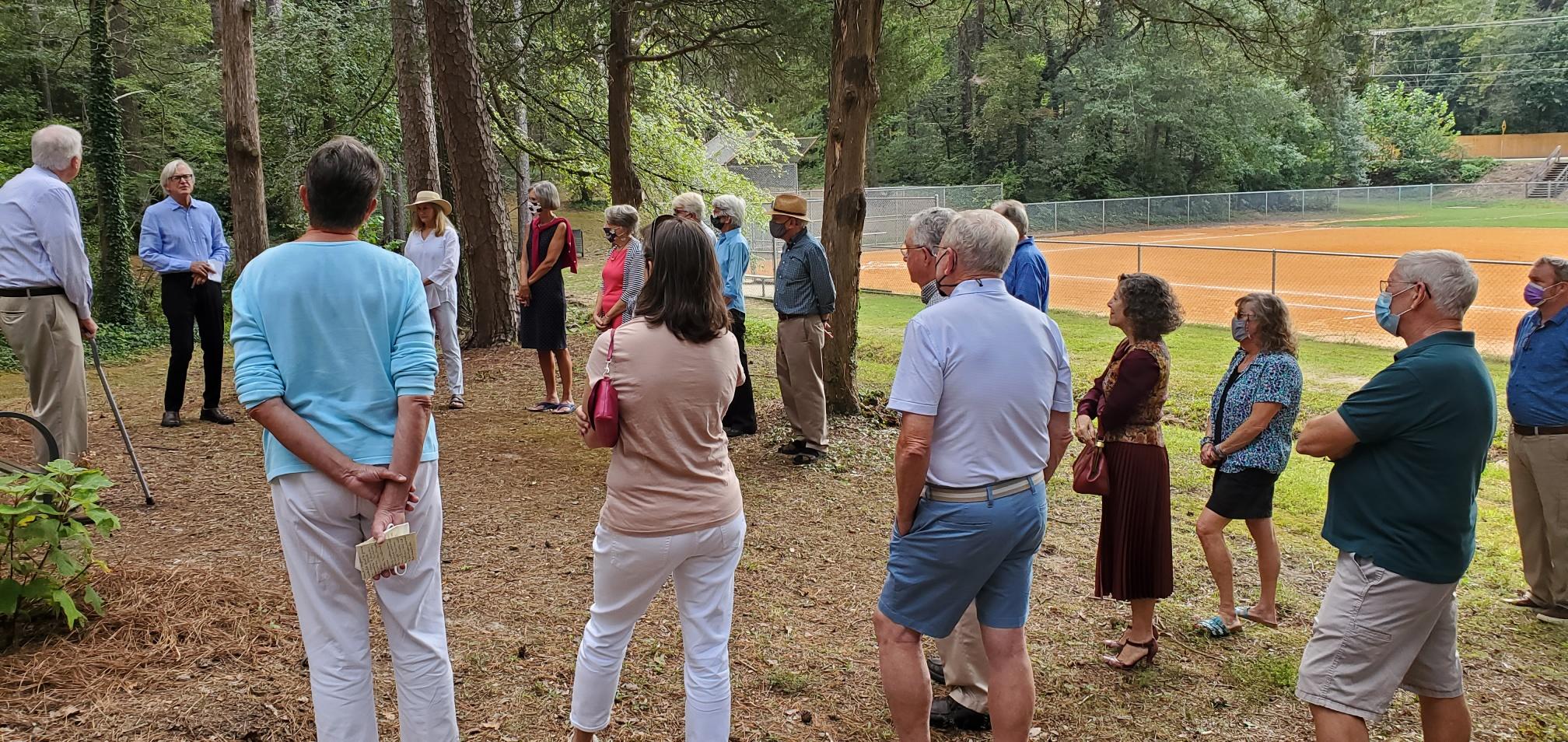 We dedicated our 15th (!) History Grove on Sept. 28. The newest exhibit installation, located just off Anderson St. in Wrightwood Park, is in recognition of Dr. Robert Durden. MoDH Executive Director Patrick Mucklow was joined in the dedication by members of Dr. Durden's family, numerous friends, and former students. 
Dr. Durden taught history classes at Duke University for 49 years. He wrote many books, his most famous being The Dukes of Durham, a history of Washington Duke and his two sons, Benjamin Newton Duke and James Buchanan Duke.
Special thanks to Cavett and Barker French as well as Maureen Berry for coordinating fundraising efforts, organizing the event, and maintaining the Grove.
And a shoutout to our friends at City of Durham Parks & Recreation, who recently installed a new playground structure, and have made numerous improvements to the park and its accessibility. 
We look forward to the 16th Hisory Grove in the works at Sandy Creek Park —highlighting the life and work of journalist Larry Stogner. Stay tuned for details!