Documentary Screen Re-cap
Posted on June 29, 2021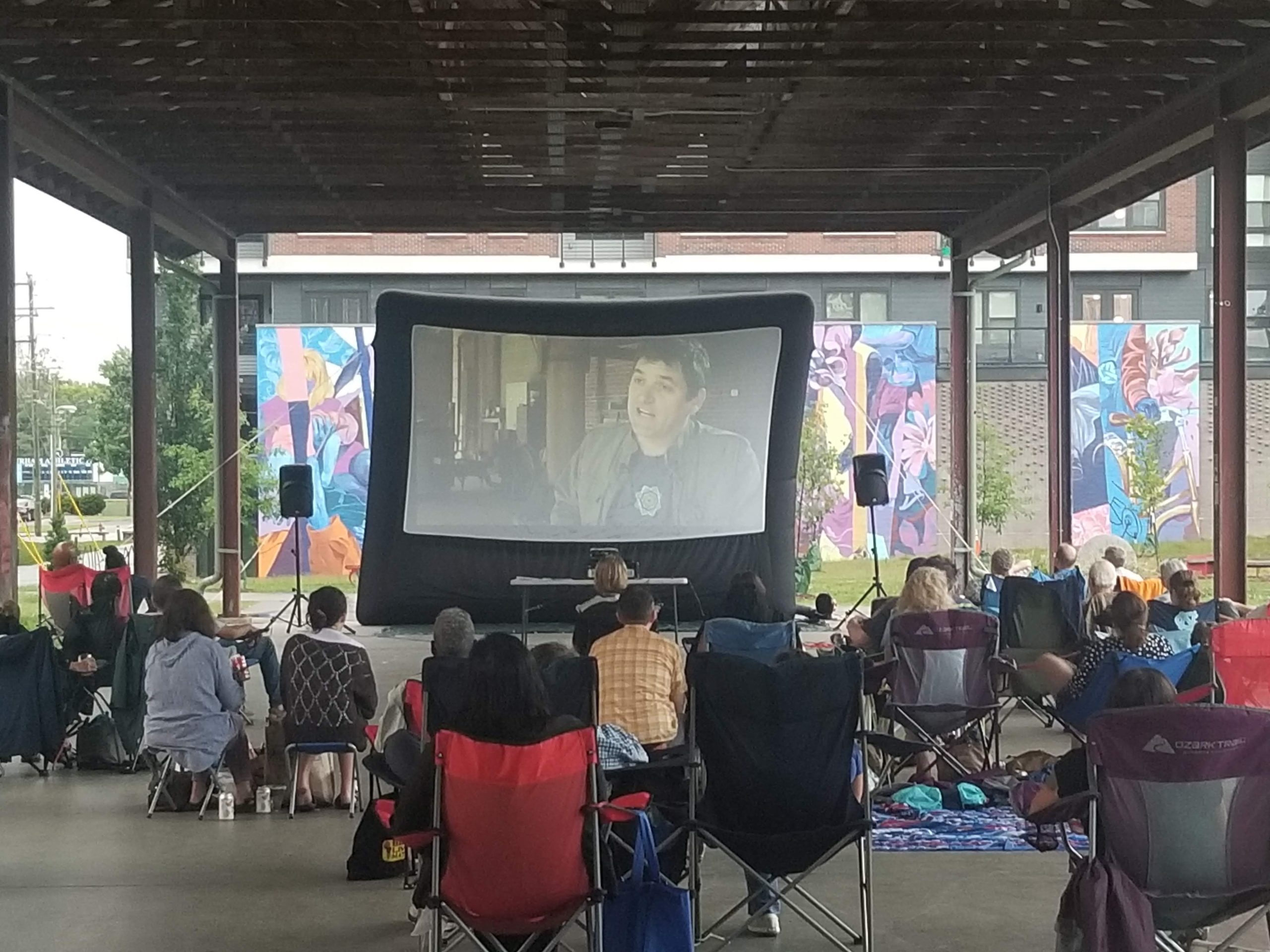 The rain didn't stop us from having fun Friday, June 25th when we hosted a screening of The Rise and Fall of Liberty at Durham Central Park! Thanks to the more than 60 folks who set up their chairs and ate popcorn under the Farmer's Market Pavilion, as well as documentary producer Carol Thomson for speaking about the production of the film.
If you missed out on seeing this important film that highlights the history of Durham's last tobacco auction warehouse and the industry's influence on the community, you can purchase a copy or stream it here!
Programming associated with the From Tobacco Market to Innovation Hub: Durham's Central Park Neighborhood was made possible with support from the Durham Merchants Association Charitable Foundation and the Bee Murray Memorial Fund.
Be sure to check out our Facebook Album for images from the event!