"Destiny Manifested" and "The Jumpsuit Project"
Posted on February 26, 2021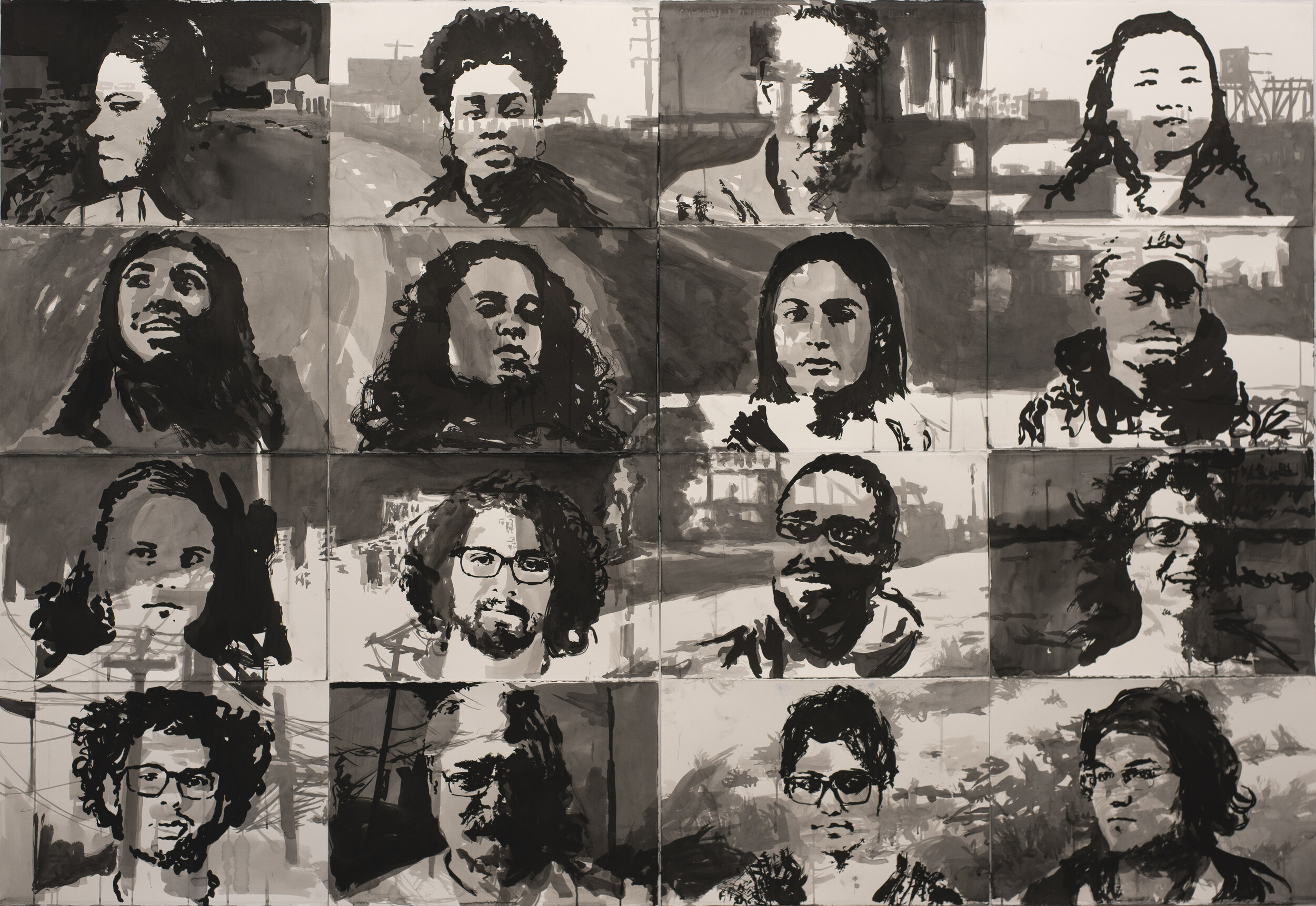 Recently, former Museum of Durham History board member Renee Snyderman and her husband, Dr. Ralph Snyderman, hosted an exhibit at the Snyderman Fund Gallery, entitled Destiny Manifested, a collection of work by artist Jason Mitcham. Above is "We Americans", one of his pieces featured in the exhibit. CLICK HERE to see more photos from the exhibit, courtesy of Snyderman Fund Gallery.
The Avett Brothers' music video (below) for their song "Head Full of Doubt/Road Full of Promise" was animated by Mitcham, created by altering a single painting thousands of times, a technique repeated throughout the exhibit.
Mitcham grew up in Greensboro, NC, assisting his father in the family's land survey business. He would occasionally find remnants of a homestead long since abandoned and wonder about the circumstances that generated trace evidence of a life that once was. His own family home was taken by eminent domain to make room for a six-lane boulevard, which was a destabilizing experience financially, but proved disorienting as well. These experiences influence the artist's practice as he explores the American landscape and is reflected in his work. Mitcham has donated all proceeds from Destiny Manifested to the NC Museum of Art's Community Contracts program, specifically to support The Jumpsuit Project.
***
Jumpsuit Project artist Sherrill Roland and NCMA envision a Community Contracts Intensive, a six- session socially engaged art experience for 30 at-risk high school seniors in Wake County. Serving as a pilot to a statewide model, this experience will offer mentor relationships and the tools of social-emotional learning that are embodied in reflection, creative expression, and art as a social practice. Sherrill was very recently awarded a prestigious $50,000 Creative Capital grant to support the project.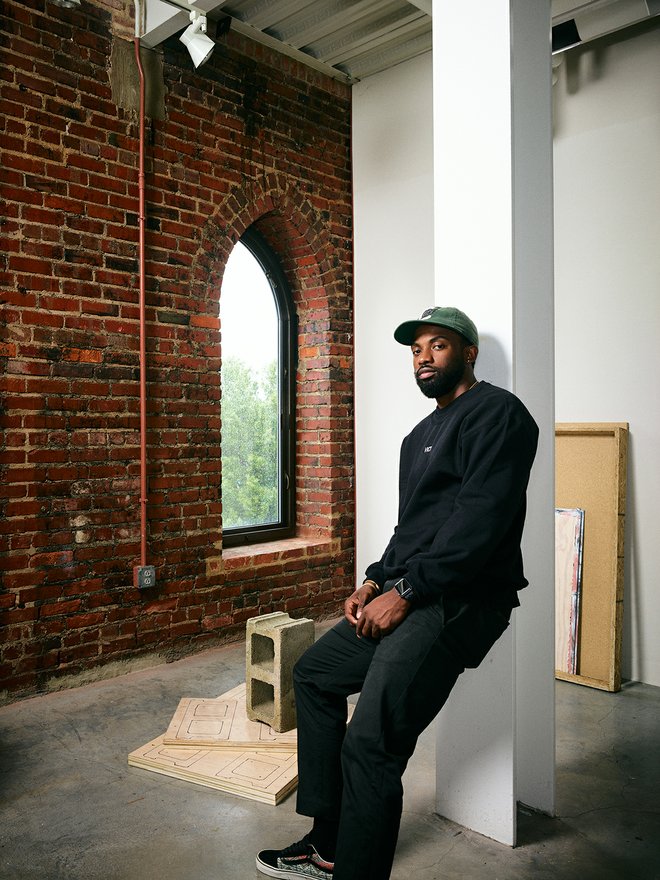 From Creative Capital: "In The Jumpsuit Project, Sherrill Roland wears the iconic, orange prison jumpsuit and engages people in conversation, disrupting spaces in the art world, higher education, and other places where issues around criminal justice do not normally appear. As a socially-engaged performance, the work centers around making connections both within and outside of the incarceration system through performance and a digital hub. Roland aims to build a new narrative around criminal justice, working toward lasting national policy changes by disrupting the local incarceration system."
Born in Asheville and now based in Durham, Roland was inspired by his experience in prison for a crime he did not commit, and founded The Jumpsuit Project to raise awareness around issues related to mass incarceration.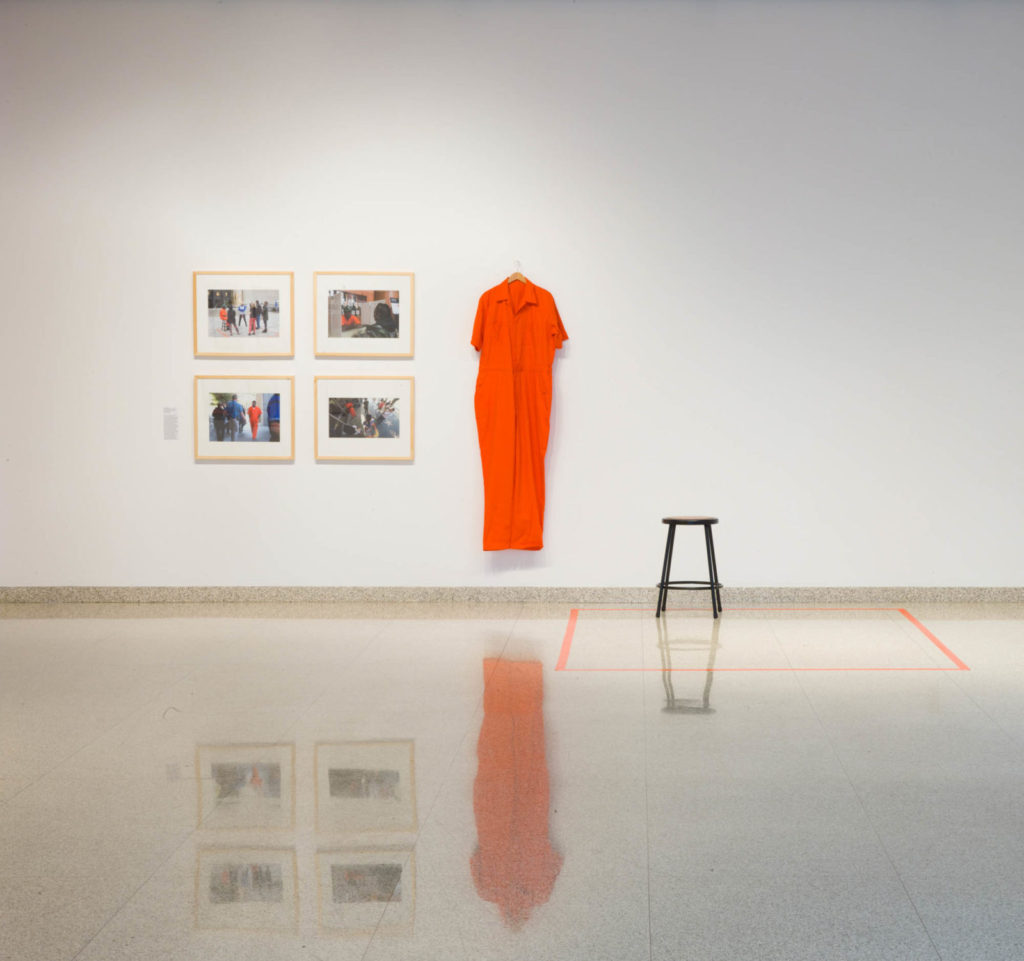 The project aims to meet at-risk students where they are, to support their attendance and performance in the remote high-school classroom, and to increase their sense of personal agency during a difficult period of social unrest and an ongoing public health crisis.

Artist links:
https://www.jasonmitcham.com/
https://www.sherrillroland.com/