Community storytelling to commemorate 150 years
Posted on April 21, 2019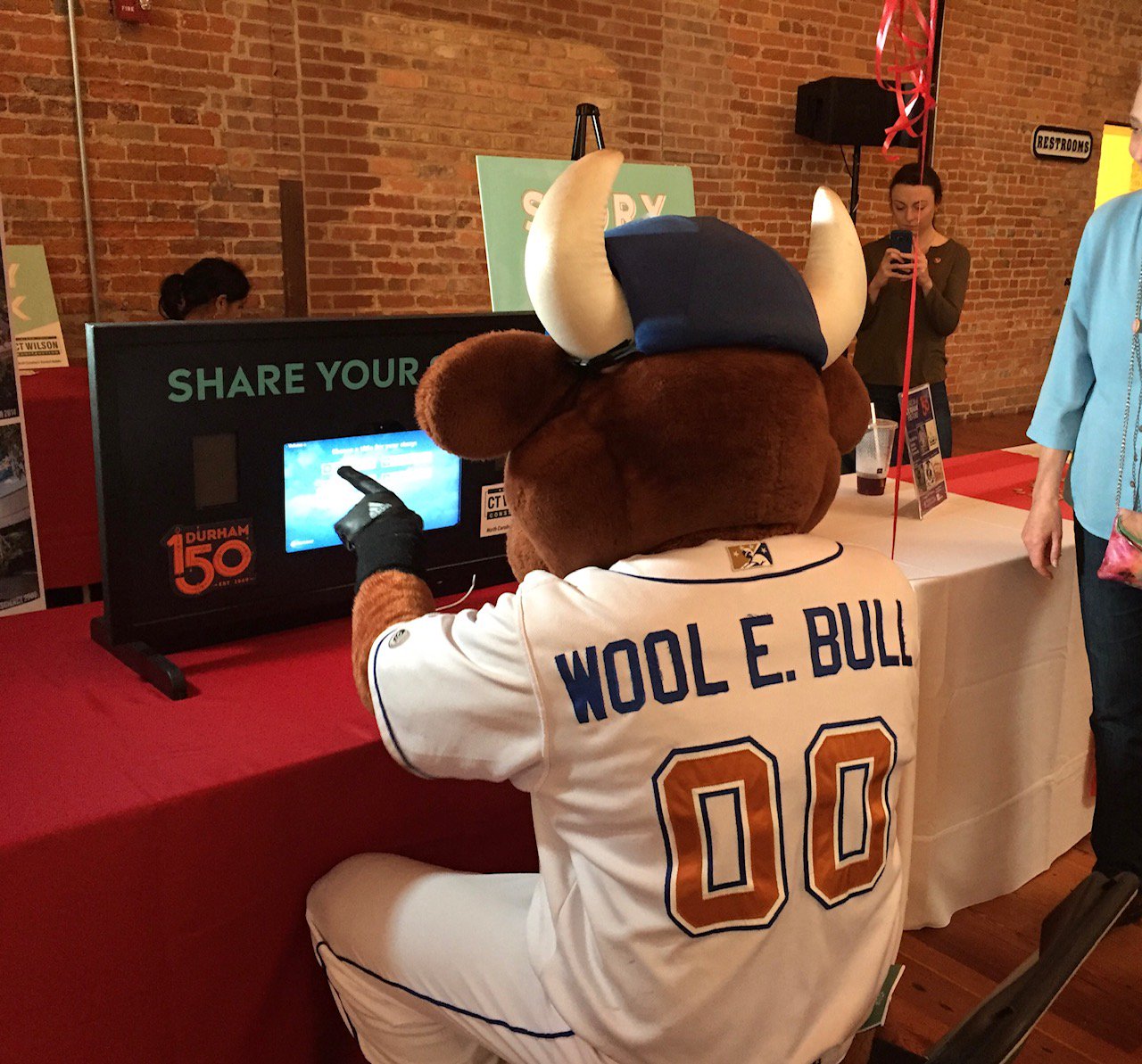 As you may have heard, the Museum of Durham History had been co-leading the initiative to commemorate Durham's 150th anniversary. On Saturday April 13th, we it was heartening to see so many Durhamites at the opening event. In the wake of the week's tragic events with the Duke St. explosion, attendees came together with a shared community spirit; Mayor Schewel's opening remarks honored the bravery of citizens and first responders. Between the activities, performers, and the "running of the bulls," we were proud to celebrate our community.
In Bay 7, the Museum and a number of our fellow "History and Education" organizations, including the Pauli Murray Project, Bull City 150, and Stagville,  experienced a wonderful crowd of Durhamites eager to engage with their community.
Thanks to the generous sponsorship of C.T. Wilson Construction and the City of Durham, the museum debuted its new Story Kiosk! The video kiosk offers prompts for interviewees to answer. For the opening event, our questions provoked responses about Durham's past, present, and future. 
"What would you want to tell someone new to town about Durham?"
To see more of the stories we collected, be sure to check out our YouTube channel!