Caroling Under The Gazebo Dec. 18
Posted on December 1, 2015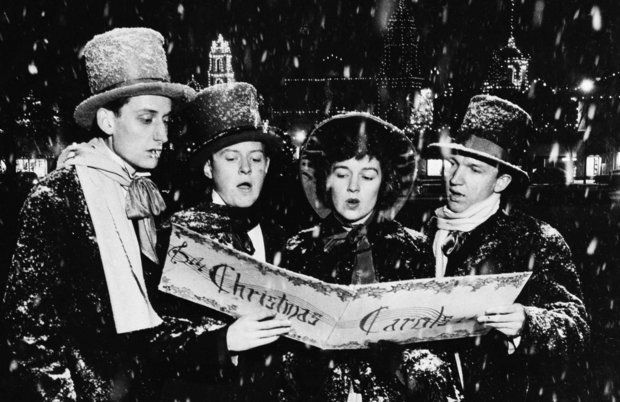 Image courtesy The Associated Press
Third Friday festivities don't stop just because the weather turns chilly. As a matter of fact, we realized it's perfect for one of the most cherished holiday traditions: caroling! We are welcoming anyone who enjoys huddling up with their family, friends, neighbors, and strangers to sing the songs of the season beneath our candy cane-bedecked gazebo on this very special Third Friday, Dec. 18, 6-8PM.
No prior choir experience is necessary (though a hat and mittens might come in handy). We'll provide lyric sheets for about 20 various carols, so feel free bring some suggestions. If you are shy about your singing voice, have no fear. We're very fortunate to welcome back the brother and sister violin duo Elena & Oskar Schulmeister-Antona, who will accompany carolers with their repertoire of holiday songs.
After you've exhausted your vocal chords, come in and enjoy some FREE hot cider and homemade cookies, and explore our current exhibits Durham A-Z: H is for Hayti and Durham Beginnings|1865-1885. This is also your last chance to see the Historic Russell School exhibit.