Building Bridges Exhibit Event- WOW!
Posted on May 9, 2018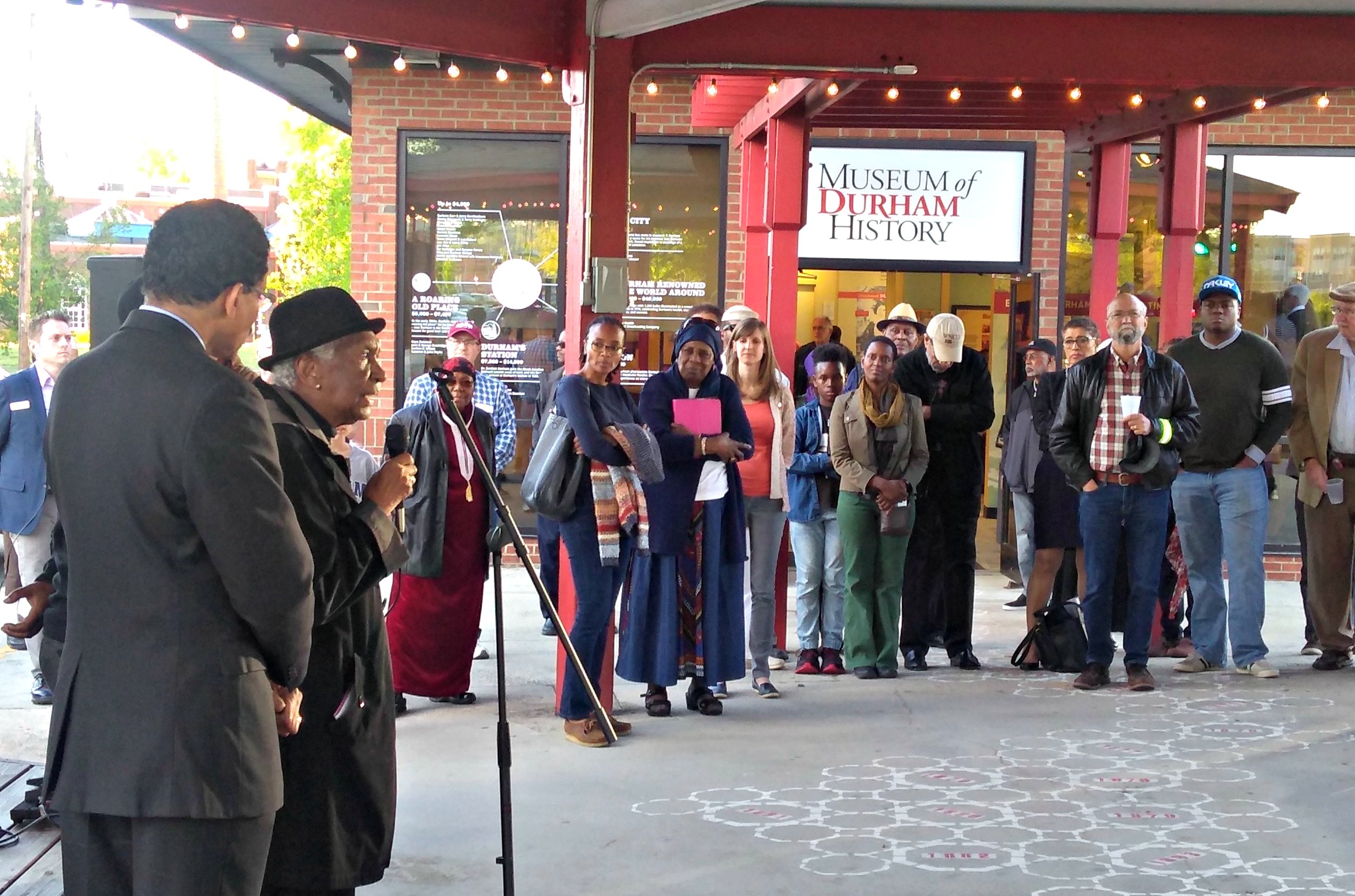 We are humbled by the success of our Building Bridges through Good Faith exhibit opening event! Thanks to the estimated 300 people in attendance for helping us celebrate the culminating event for this year long project. Between the amazing jazz performance courtesy of the NCCU Jazz Studies program and homemade carrot cake, bean soup, fish sausage, and bean pie, everyone had a blast!
Mrs. Margaret Rose Murray, wife of Ar-Razzaq's founder Kenneth Murray, stole the show with a compelling account of her family's arrival to the area in the 1950s and their experience as Muslims in Durham.
In case you missed it, keep an eye on our Facebook photo page, as we keep posting pictures from the event. 
We are truly thankful to those who brought this exhibit to life: The Doris Duke Foundation for Islamic Art, North Carolina Arts Council, Durham Arts Council, the Ar-Razzaq community, exhibit curators Katie Spencer and Naomi Feaste, NCCU's jazz musicians, our volunteers, and everyone who came out to support us at the event.