"Born in Slavery: Slave Narratives from the Federal Writers' Project" Collection
Posted on June 15, 2020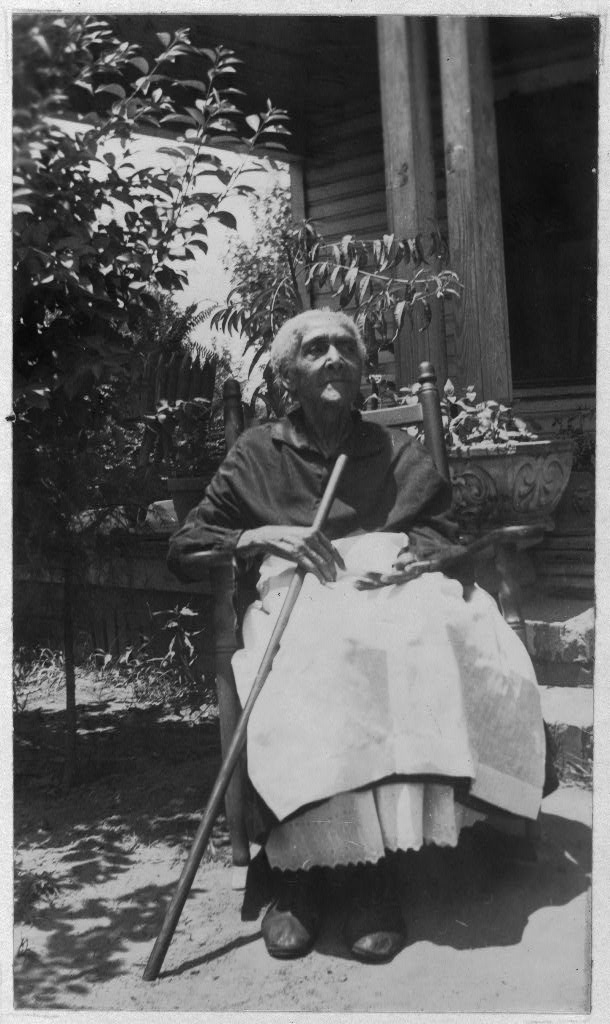 As part of the Works Progress Administration (WPA) initiative to provide work for millions of job seekers following the Great Depression, the Federal Writers' Project produced hundreds of publications, including local histories and oral histories. One of the projects, Slave Narratives: A Folk History of Slavery in the United States, was an oral history compilation that was collected between 1936 and 1938 across seventeen states. The transcribed interviews were digitized and made publicly accessible by the Library of Congress.
Below are the names of formerly enslaved Durham residents whose personal narratives were collected as part of the project. To access their stories, click on the links below, then click on the right arrow to proceed to the next page.
Tempie Herndon Durham Pictured above at age 103 living with her daughter at what is now 1312 S. Roxboro St. 
Abner Jordan His story is featured in a longtime MoDH exhibit Durham Beginnings which is the basis for our annual teacher workshops. These workshops have been made possible by Duke Energy Foundation, Durham Merchants Association Charitable Foundation.