Black History Month Resources at MoDH
Posted on January 29, 2020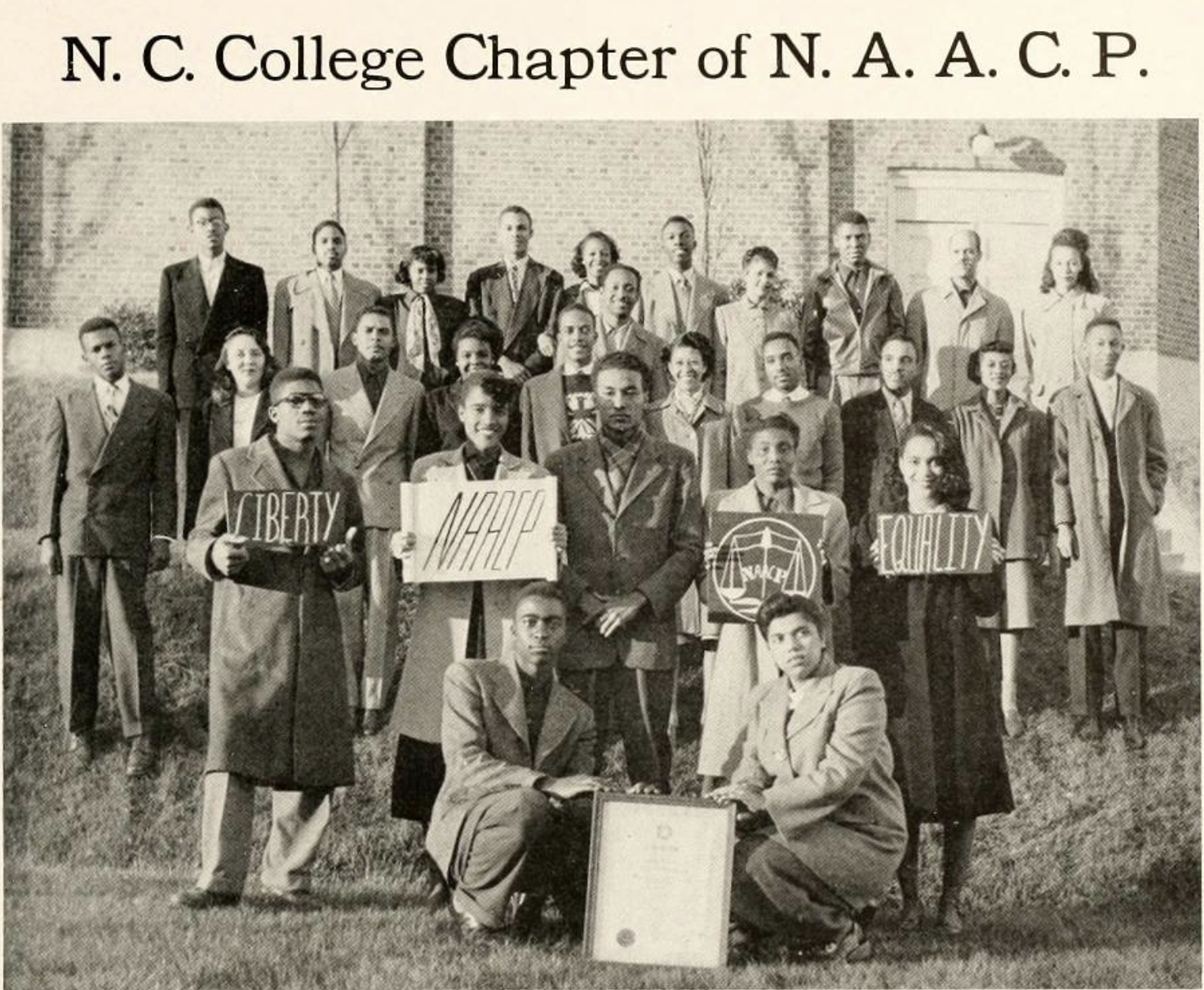 Looking for ways to commemorate and reflect on the history and culture of the African American community? The Museum of Durham History is a great resource for local educators and families to learn more about the community's African American history.
Events
John Harvey Wheeler, Black Banking, and the Economic Struggle for Civil Rights Book Talk with Brandon Winford 
Join us at the Museum of Durham History on Friday February 7th from 6-8PM for a conversation with Dr. Brandon K. Winford about his recently published book, John Hervey Wheeler, Black Banking, and the Economic Struggle for Civil Rights.
Exhibits
A Creative Protest: MLK Comes to Durham
Dr. King made several visits to Durham between 1956 and 1964 and gave six speeches, including his "Creative Protest" address at the White Rock Baptist Church in 1960. A Creative Protest these speeches in relation to the Civil Rights Movement at the local and national level. This exhibit features stories from local residents about Durham during the Civil Rights Era, their relationships with Dr. King, and reactions to his assassination.
Durham Beginnings: 1865-1885  
An exhibit featuring five dramatic but little-known personal stories evoking the spirit of Durham's formative years. Three of these featured stories focus on life following emancipation for Durham's African American community: Margaret Faucette, Richard Fitzgerald, and Abner Jordan.
Look Beyond the Windows: NC Mutual Life Insurance
Using the Downtown Durham landscape to show change over time, part of the Look Beyond the Windows exhibit examines the growth of Durham's successful black-owned North Carolina Mutual Life Insurance Company and Black Wall Street.
Explore Durham Through Time Touchscreen
The Museum features and on-site digital timeline with key points from Durham's history from 1600 through 2017. Many of the events covered focus on Durham's African American history including the formation of Hayti, Black Wall Street, and NCCU; Civil Rights Era sit-ins and protests; and the detrimental construction of Highway 147.
Partner Resources
Durham County Library Civil Rights Heritage Project
John Hope Franklin Research Center for African American History & Culture
Mapping Civil & Human Rights History in Durham – The Pauli Murray Project
Hayti Heritage Center Film Festival February 13-15