"Black Economic Power" in Review
Posted on February 3, 2023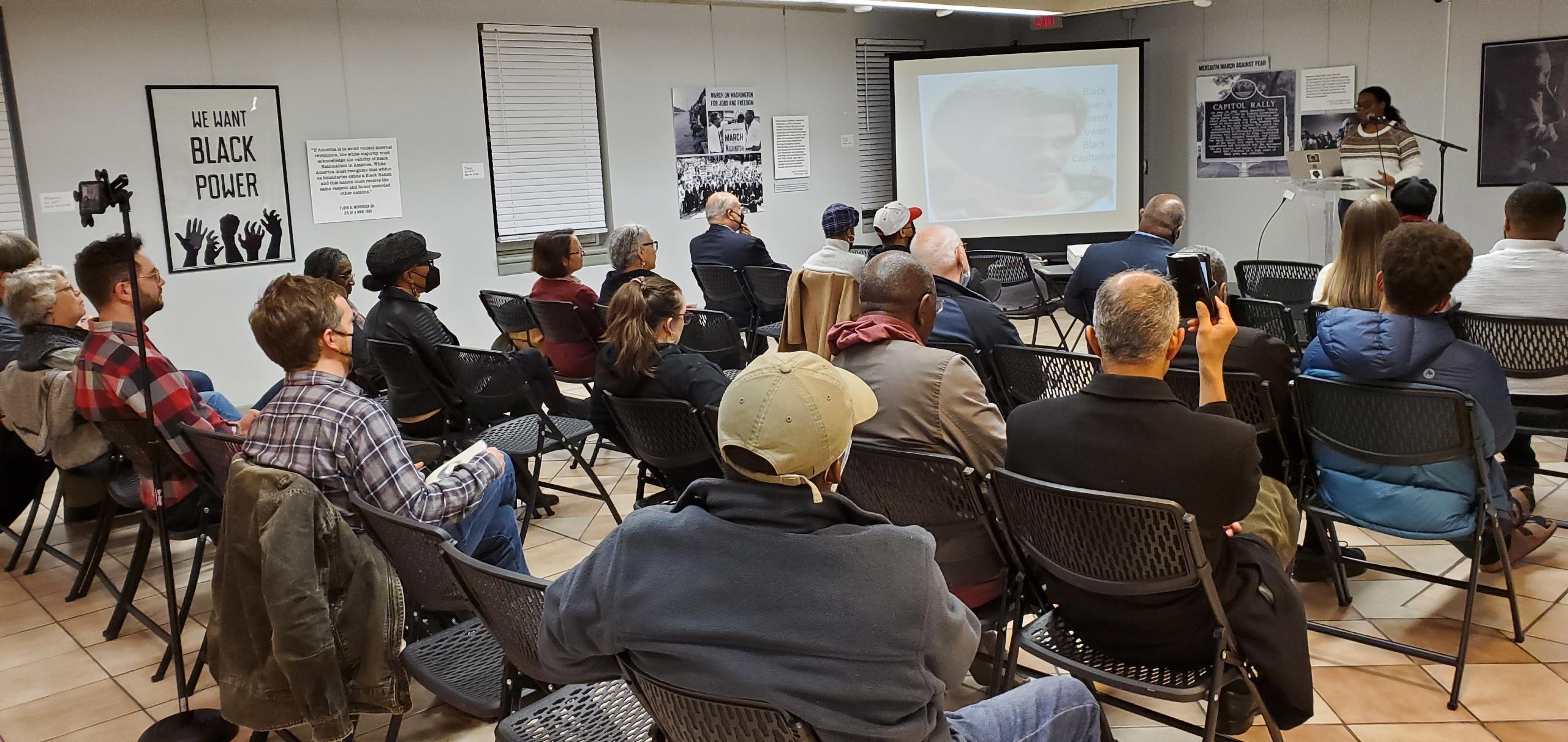 This past week, the Museum kicked off event programming for The Life and Legacy of Floyd B McKissick Sr with a historical lecture, entitled Black Economic Power, which featured guest speaker Dr. Nishani Frazier. The lecture was very well-received in the Hayti Heritage Center's community gathering room, where guests got to see the newest satellite display that accompanies the exhibit.
---
To view this satellite display, take a look at Hayti's website and give them a call for more information on their opening hours.
And learn about all of MoDH's upcoming events HERE.