Biking Durham's hiSTORIES- 2023 edition
Posted on May 9, 2023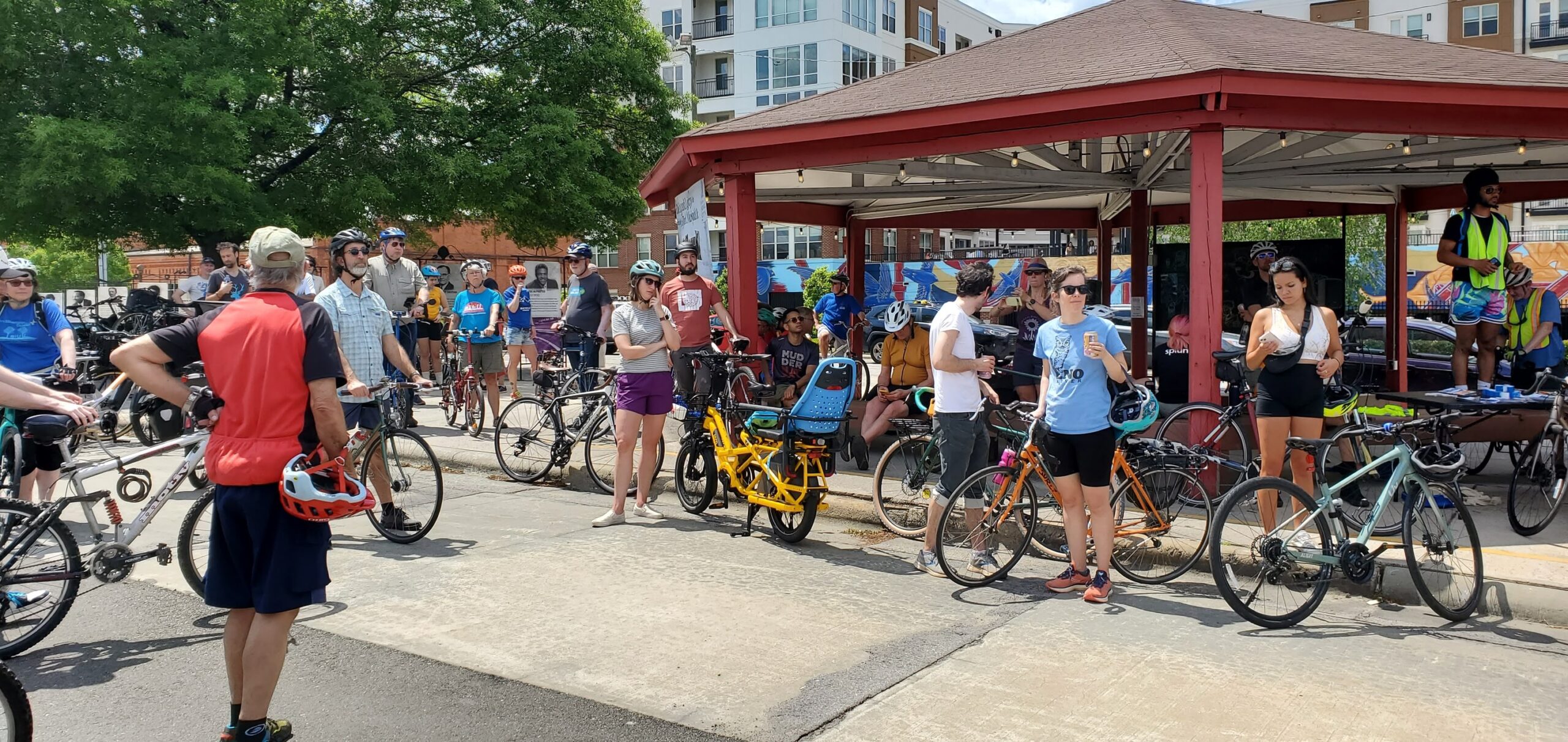 We would like to thank our friends at Bike Durham for holding the Bike Month kickoff & their 10th anniversary at the MoDH on May 6. Check out the photos on Facebook.

Very special thanks to you, the ~100 riders who toured through downtown to hear historian Ernest Dollar spin yarns with a Civil War-era thread of Durham's beginnings: ranging from Washington Duke's long walk home after the war, to Pauli Maurray's grandfather Robert Fitzgerald's service in the Union Army, to the largest surrender of troops at Bennett Place, finishing with a personal story about the Durham Armory and its transformation into a community hall that influenced a very famous Ernie Barnes painting.
Riders returned to the MoDH to join others who were perusing booths, speaking with local vendors and organizations like the Durham Bike Co-op. Bike Durham & MoDH representatives made remarks, then made way for everyone to enjoy birthday cake! We are grateful for the collaboration (with rides dating back to 2015) and their wonderful volunteers, staff and board for supporting Biking Durham's hiSTORIES and festivities.
Looking forward to a "Stranger" ride this fall, stay tuned…