Bike-a-Bull City History Ride is back!
Posted on September 27, 2016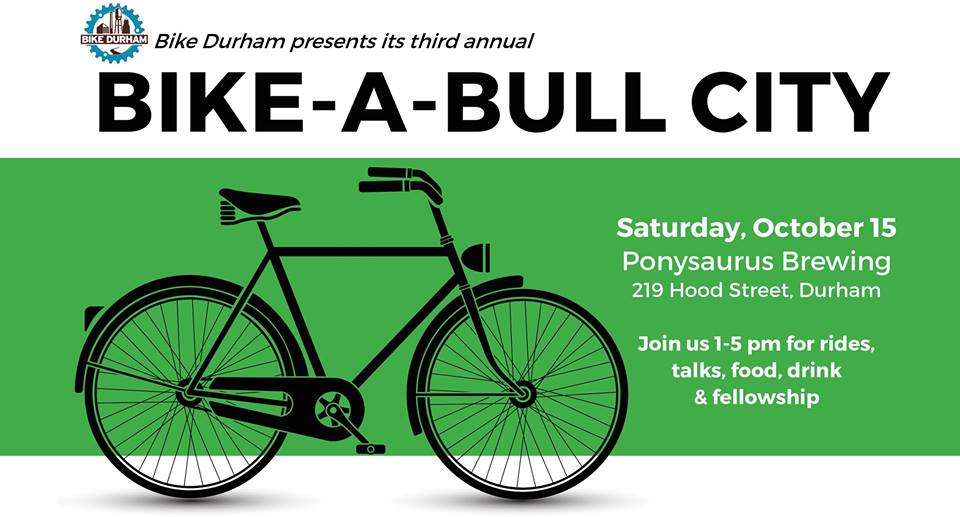 The MoDH will once again team up with our friends at Bike Durham to support Bike-a-Bull City and the ever popular "Downtown History Ride", this year led by Dave Connelly of the Carolina Tarwheels. Join the ride at 12:00PM at Ponysaurus Brewing Company for a 5-mile tour of downtown's notable landmarks.
The Festival gets going at Ponysaurus at 1PM, with talks, ride recovery (relaxing on the lawn!), food trucks and more.
Learn more HERE and share Bike Durham's events with friends!