Be a part of the "Votes for Suffrage" exhibit
Posted on September 2, 2020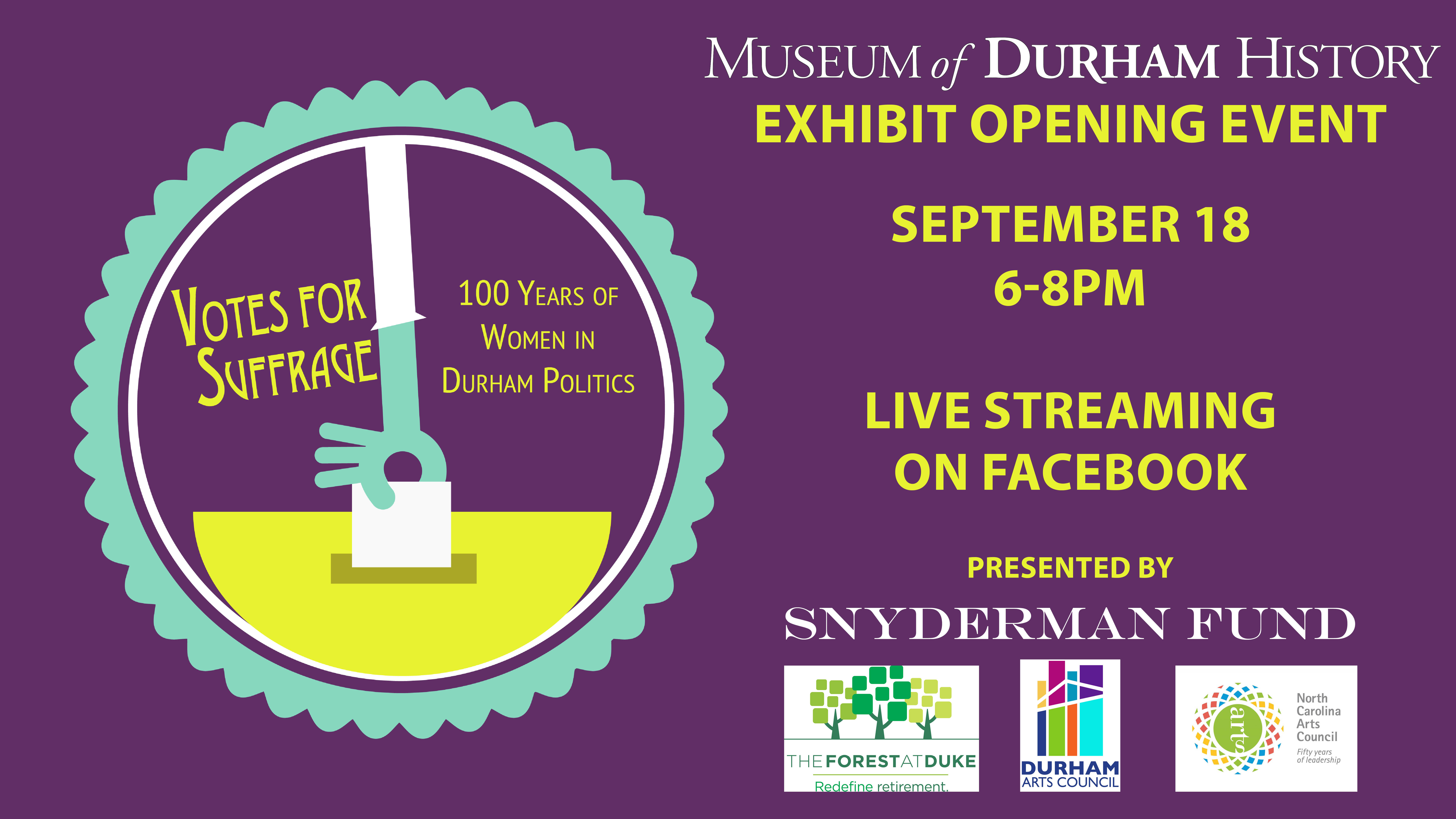 Have you ever wondered how you could be a part of an exhibit?
Votes for Suffrage: 100 Years of Women in Durham Politics is coming to the Museum of Durham History on Sept. 18 and you can help make it happen.
The museum has received a generous offer for this exhibit to recognize a woman in politics who was incredibly important to the museum and to Durham: MaryAnn Black. MaryAnn was a trailblazer in Durham politics and a founding MoDH board member. Her passing earlier this year in the midst of a pandemic made it impossible for her life to be celebrated as it should.
Thus, the Snyderman Fund will sponsor Votes for Suffrage: 100 Years of Women in Durham Politics with a gift of $5,000 and a $10,000 challenge. Every gift in memory of MaryAnn Black for this exhibit will be matched dollar-for-dollar up to an aggregate sum of $10,000 in matching gift support.
DONATE NOW and see how your support helps share Durham history. The museum welcomes sponsorships at a variety of levels through Thursday, Sept. 17th at 11:59PM.
Make your mark as an exhibit sponsor and you will be recognized in the exhibit and at the opening event, live streamed on the MoDH Facebook page on Sept. 18th 6-8PM.
The Museum of Durham History is dedicated to bringing you innovative exhibits that share a fresh perspective of history. Our exhibits are made possible with the support of community members like YOU. Thank you!