Announcing Our Matching Challenge
Posted on November 17, 2021
It's a match made in….well, Durham!
True to form, the folks at the MoDH are full of surprises and we are very excited to share this one with you. Thanks to the generosity of our own Board of Directors, we are thrilled to announce that we will be matching all gifts made through the end of the year, up to $10,000!
A very special thanks to Ruth and Victor Dzau, who have graciously donated $5,000 of the match in a commitment to help us achieve our vision and dreams for the coming year.
We ask for your help to reach our goal of $10,000 as we continue to grow, innovate and make history accessible to all who wish to explore and learn.  Please consider making a contribution as part of our match challenge as every dollar you donate will have twice the impact!

We are all eagerly anticipating the year ahead and what new stories, unique experiences and lasting memories we will share with you, our MoDH family. Hear from our Board Chair, Robert Gofourth, as he shares his connection to the MoDH and how he became involved after popping in to check it out during an afternoon stroll: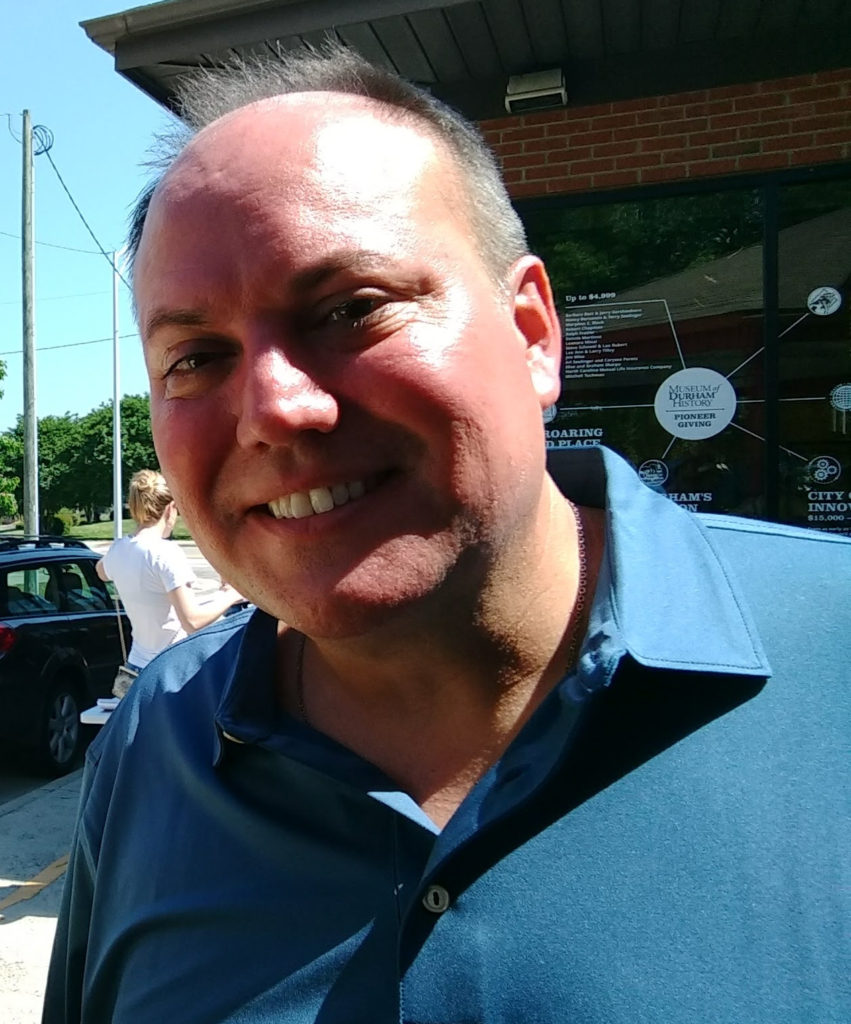 I am honored today to serve as Chair of the Museum of Durham History. I reside in the West Village and I LOVE living in Durham. When I moved here from Florida several years ago, I was exploring downtown one afternoon and stumbled upon the Museum. What a gem! I quickly became enthralled with the history of Durham and have watched it unfold before my eyes every day since then.  The history being made and the history that will be made encompasses each and every one of us.
I want to thank all of you who have supported the Museum throughout the years and ask for your continued support. For those of you who have not had the opportunity to engage with the Museum, I invite you to explore our website, visit the History Groves and stop by the Museum itself. Thank you for all you do and for making Durham such a special place.
Stories are the foundation of the MoDH and we welcome you to share yours with us HERE! After all, history is brought to life by compiling stories, recollections and memories and presenting them through the minds, hearts and eyes of those sharing them.