A Memorable Experience at "Lessons from Soul City"
Posted on April 1, 2023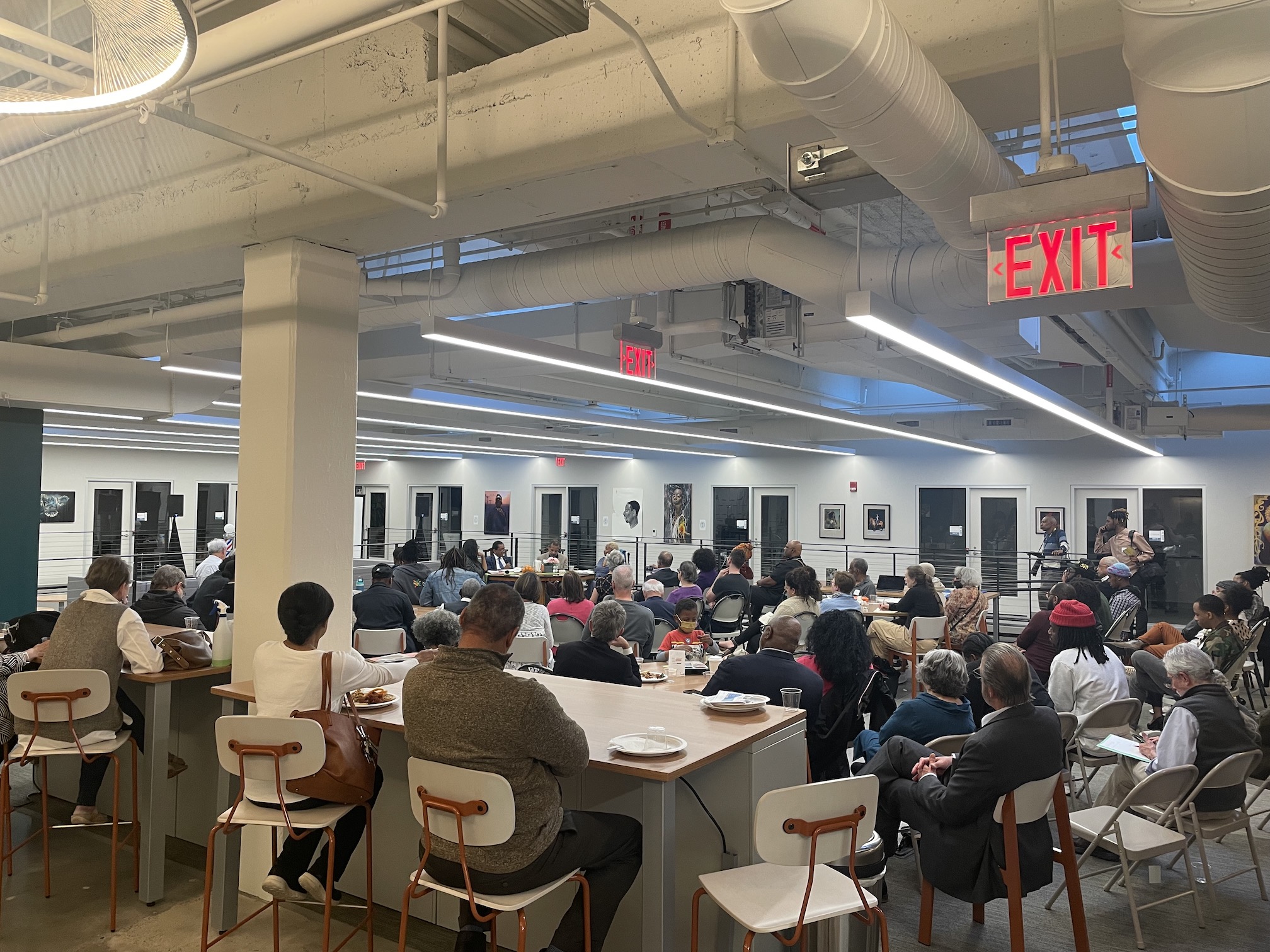 On March 30th, the Museum of Durham History and Provident1898 presented a special event, Black Capitalism Forum: Lessons from Soul City. This "dining room table" discussion featured guest speakers Dr. Nishani Frazier, Floyd McKissick Jr., Dr. Charmaine McKissick-Melton, and former Soul City executive (and early MoDH board chair) Lew Myers. This event coincided with the installation of a version of The Life and Legacy of Floyd B. McKissick Sr. exhibit in the Provident1898 co-working space, located on the lower level of the NC Mutual Tower.
The evening began with a viewing of the Soul City documentary, followed by a discussion moderated by Dr. Frazier. It was an insightful look into what went into creating Soul City, the impact it left on Warren County, and the influences that led to its demise. The guest speakers concluded by fielding questions from audience members, who were very eager to learn more– well after the microphone batteries ran out out of power!
The Museum is grateful to Dr. Frazier, Mr. McKissick Jr., Dr. McKissick-Melton, and Mr. Myers for their participation in the event, as well as Provident1898 for sharing their space and being such great community partners.