"A Creative Protest: MLK Comes to Durham" Opening Recap
Posted on January 18, 2020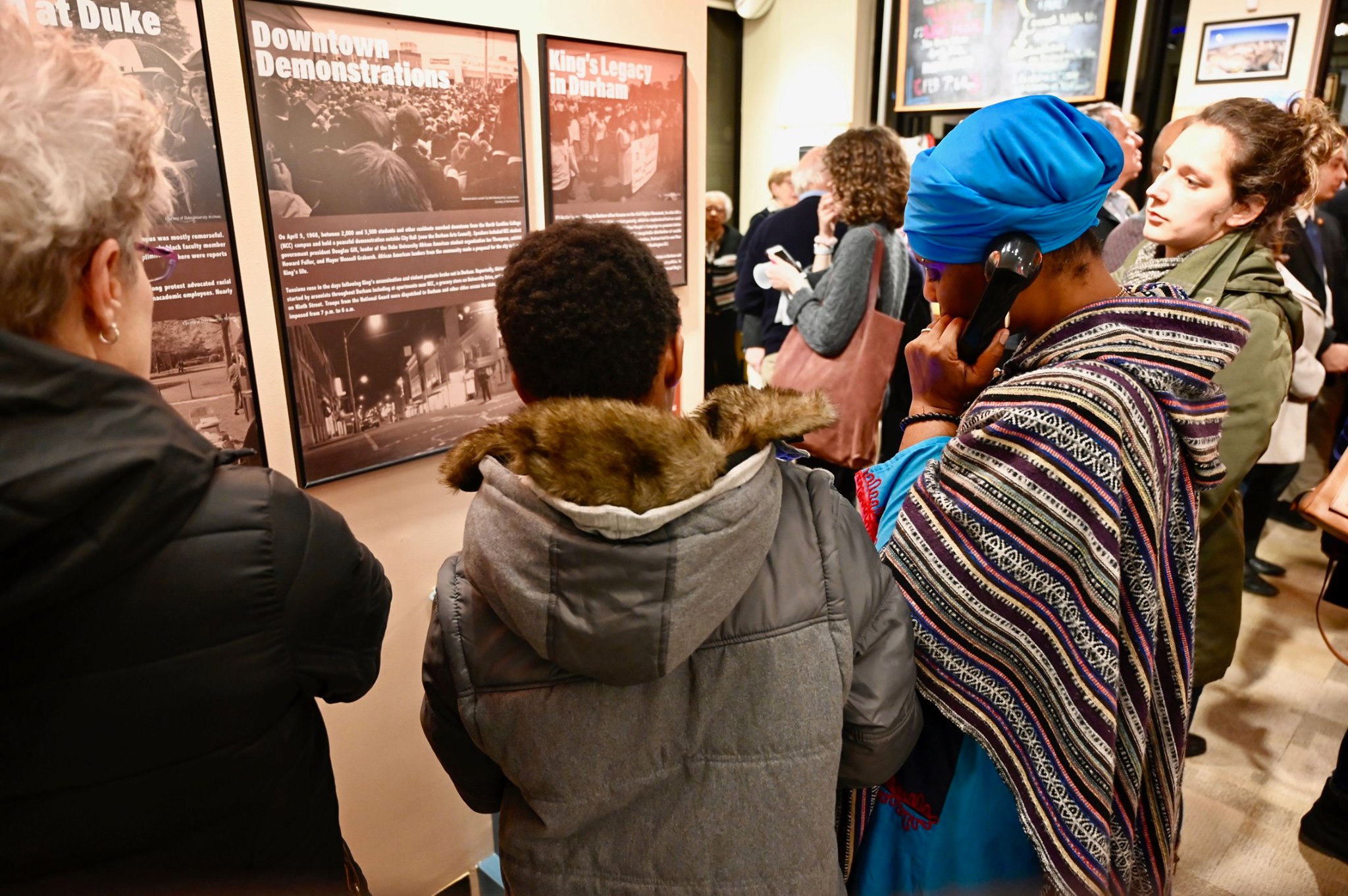 WOW! What an amazing evening honoring the legacy of Dr. Martin Luther King, Jr. and the Durham Civil Rights Movement with the opening of our A Creative Protest: MLK Comes to Durham exhibit. Thank you to the estimated 200 people who attended. We think everyone enjoyed the delicious apple pie cupcakes from the Jack Tar and the Colonel's Daughter Restaurant and Lounge (totally devoured) and the live music from Allie Capo.
A special thanks to our speakers, Durham Public Historian Eddie Davis and Commissioner Floyd McKissick, Jr., who regaled the crowd with stories of Dr. King and other Durham civil rights leaders who bravely fought for equality in the community and nationally.
In case you missed it, keep an eye on our Facebook photo page, as we keep posting pictures from the event. 
We are truly thankful to those who brought this exhibit to life: The Hayti Heritage Center, the Snyderman Fund, Susan Ross, Freddrick Sidberry, Gretchen Cooley, Naomi Feaste, and Tony Reevy & Caroline Weaver.