A cherry on top of Dining Out in Durham
Posted on October 21, 2022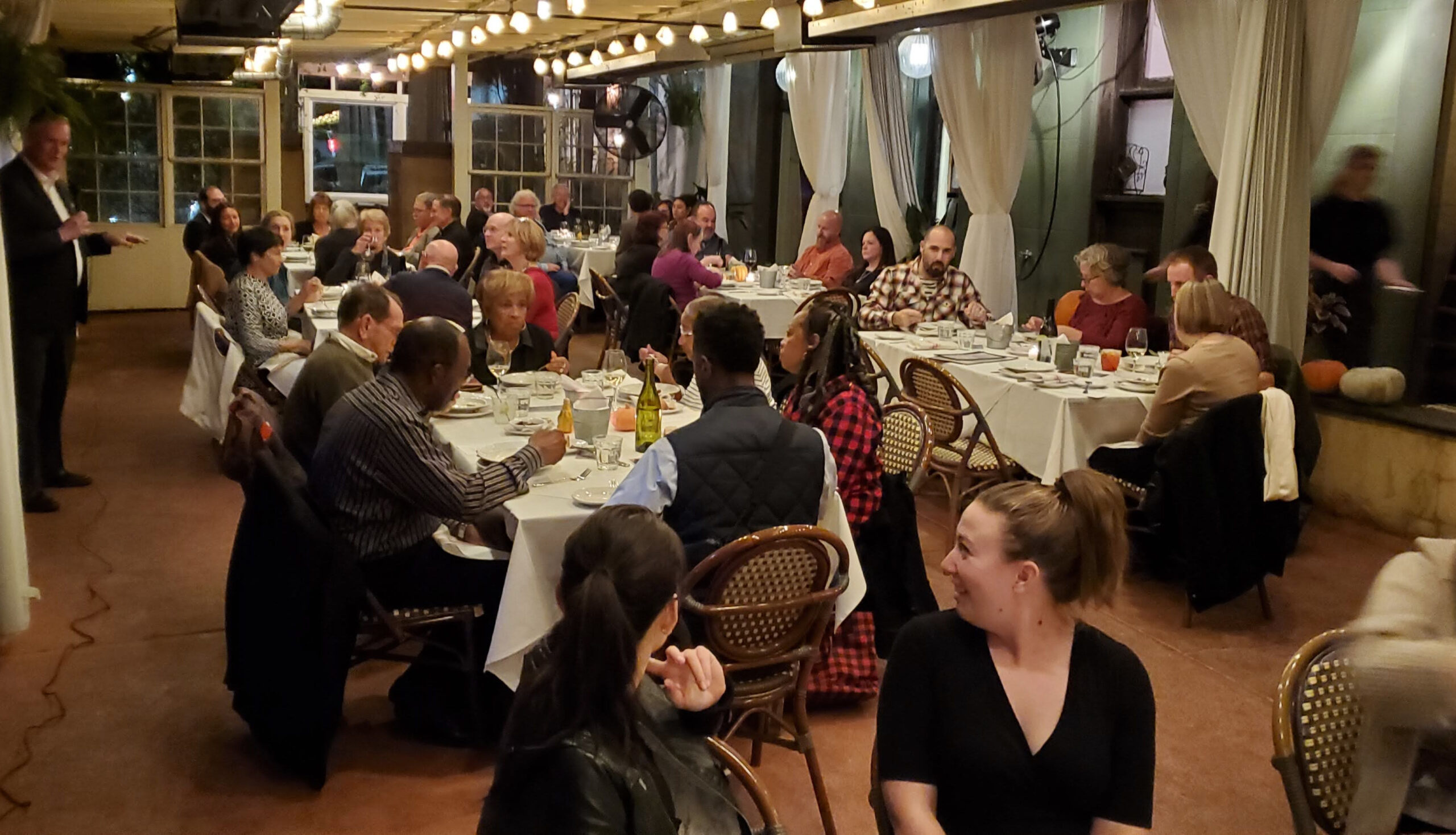 The last stop of our eclectic Dining Out in Durham Dining Series took us to Vin Rouge on October 19th for some incredible cuisine and conversation.  Guests enjoyed a menu of seasonal French farm-to-table dishes and took a journey through Durham's culinary history and transformation into "the tastiest town in the South". For those of you who couldn't be there, don't worry- we saved the best part of the story to share with you (we didn't save any dessert though).
JB Duke Hotel General Manager Don Ball (pictured above left, standing) led an engaging talk about Durham's restaurant industry and how it has evolved over his career here. He gave us a personal look into the names, locations, and stories of some of the most well-known (and not-so-well-known) kitchens and bars of the past. He was even able to confirm and dispel a few rumors & myths that have floated around! A special highlight during the Q&A portion of the evening occurred when Don persuaded local pioneering restaurateur (and later real estate fixture) Sudi Swirels to get on the mic and talk about her career in the industry starting in the mid-1970's, when she opened Sudi's Restaurant on Main St. We thank them both for their generosity in sharing their stories.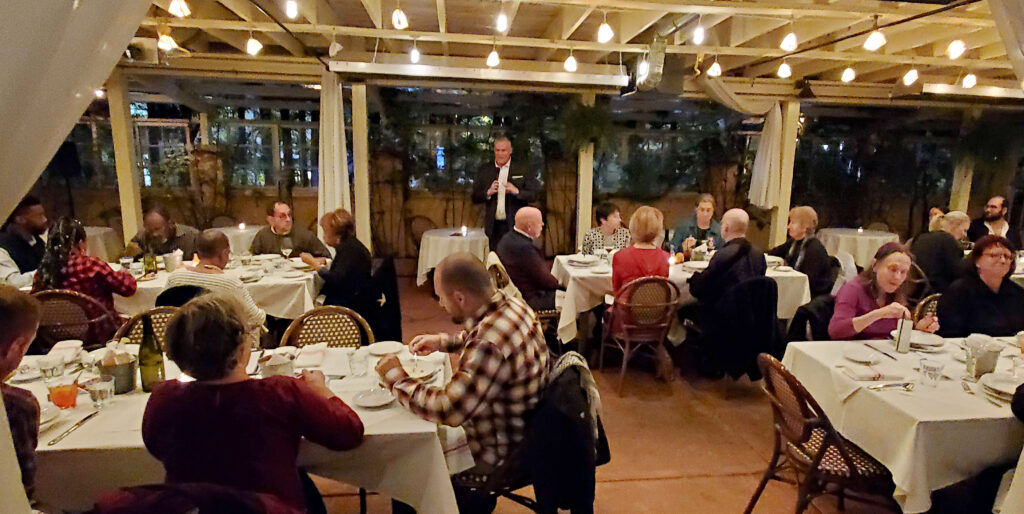 A special thanks to all who attended the series, especially those who "passported" to every one of them, we are grateful. This was a fun way to shine a light on and support local restaurants. Shall we do it again?
Dining Out in Durham and the dining series are made possible with the support of: